The East Coast has a reputation of being fast-paced compared to its counterpart on the West, but maybe that's because there's just so much to see and everyone feels a need to hurry up and see it! Broadway in New York City, the (free!) museums and monuments in Washington, D.C., the amusement parks in Florida, the quaint, coastal towns in New England—phew, we better get started! Check out our picks for the best East Coast family vacations.
Editor's note: Some services and amenities at these locations may be altered/halted due to the pandemic. Save these ideas for when it's safe to travel again, and always follow all COVID-19 restrictions, rules, and safety regulations both at your destination and upon returning home.
1. Philadelphia
Philly is the birthplace of America, so of course it's one of the best places for an East Coast family vacation! Philadelphia is a walkable city so it's convenient for families to stay in a hotel while visiting and push a stroller around town. Run your teenager up the "Rocky" steps at the Philadelphia Art Museum, revisit history at the Betsy Ross House, and sample the delicious food at Reading Terminal Market. Soft pretzels, cheesesteaks and pork sandwiches are among the must-eats.
Recommended Hotel: Loews Philadelphia Hotel
2. Bar Harbor, ME
Bar Harbor is a quintessential Maine family vacation destination. Many families stay here while visiting Acadia National Park, where gorgeous scenery awaits. Be sure to make the windy drive up Cadillac Mountain for the park's best views. Also check out Thunder Hole, where—when the waves crash—they sound just like thunder! Whale, seal and Atlantic Puffin viewing tours are popular here, too. Downtown Bar Harbor itself is adorable, with cute restaurants, shops and ice cream parlors galore.
Recommended Hotel: Bar Harbor Grand Hotel
Related: 10 Key Things to Know About National Park Reservations This Summer
3. New York City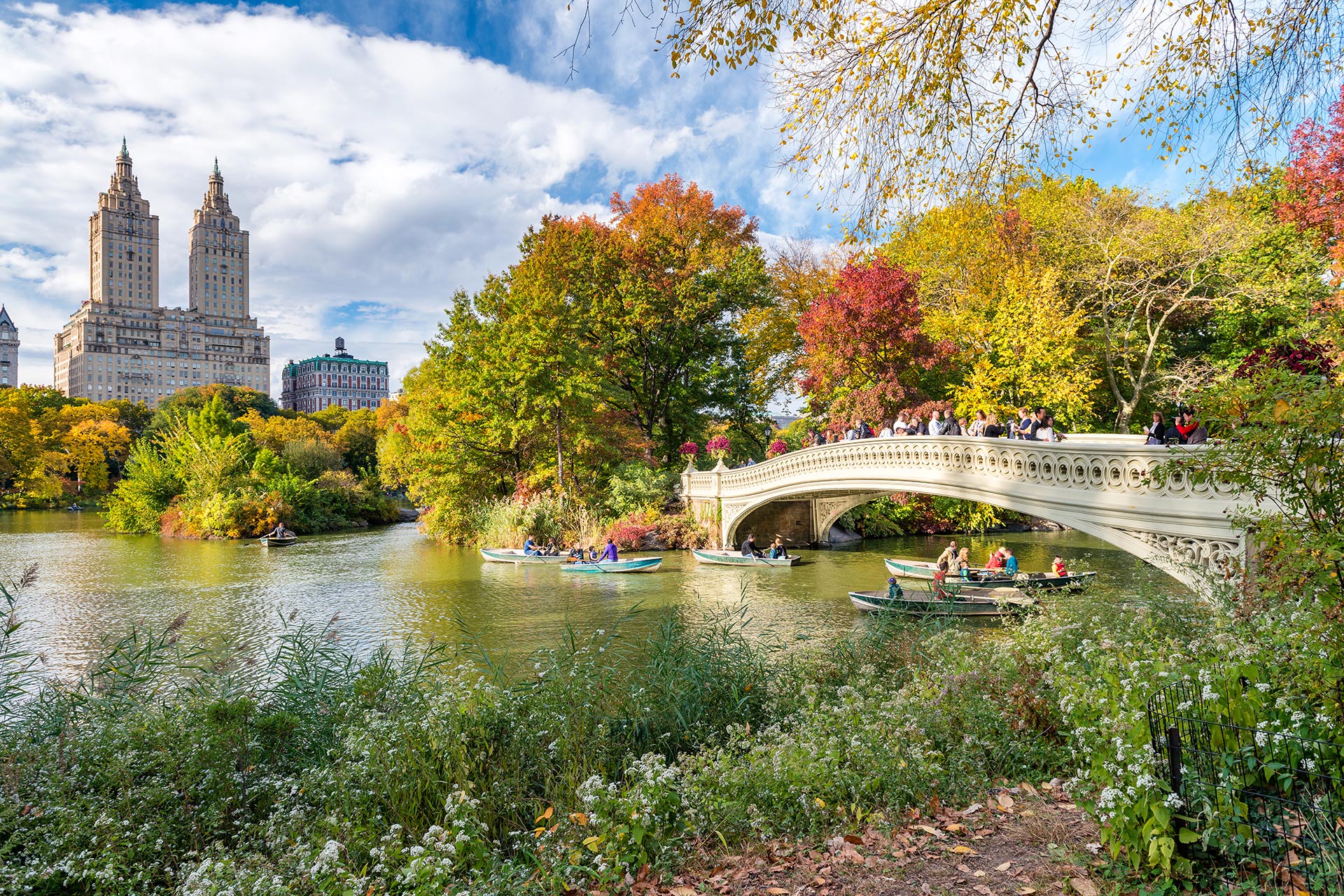 When you think East Coast, we bet you think New York City. It's certainly a place every family should see at least once! Broadway shows, Time Square, countless museums and Central Park are just a few of the things families can enjoy on an East Coast vacation to New York City. Of course, New York City is especially magical during the holidays, when it hosts the Macy's Thanksgiving Day Parade and other bucket-list holiday experiences. Be prepared for some version of public transportation (subway, taxi, walking or car-share service), as it's the easiest way to explore the city.
Recommended Hotel: Conrad New York
4. Jersey Shore, NJ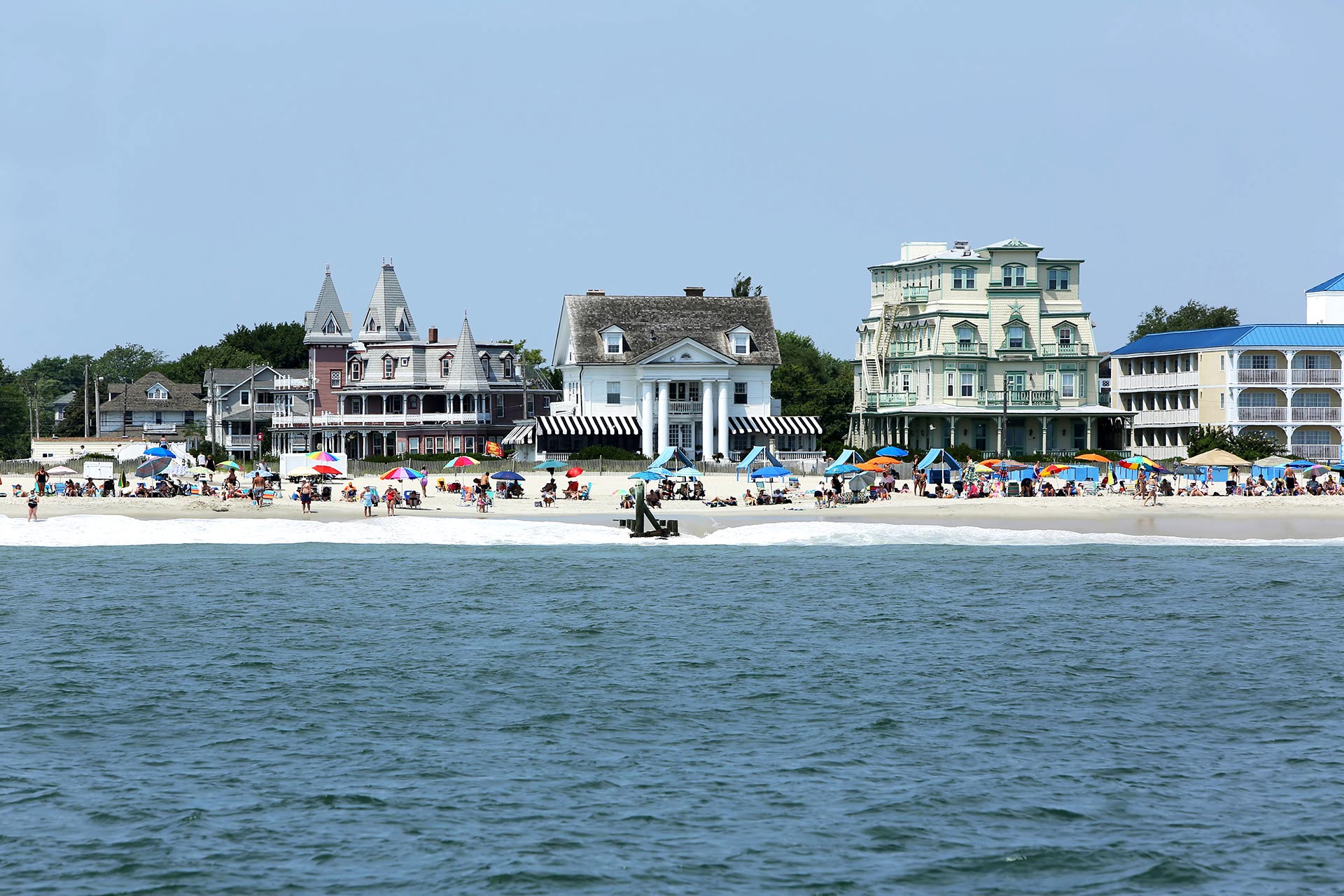 There are numerous coastal towns that make up the Jersey Shore, from Sandy Hook in the north all the way down to Cape May in the south. Families have made traditions out of going to the shore (never called the "beach") for an East Coast family vacation—especially thanks to the availability of large vacation rentals. Boardwalks with rides, games and delicious food line many of the Jersey Shore towns, making them especially ideal for family vacations.
Recommended Hotel: Congress Hall
Related: The 14 Best Vacation Rental Sites for Travelers in 2021
5. Newport, RI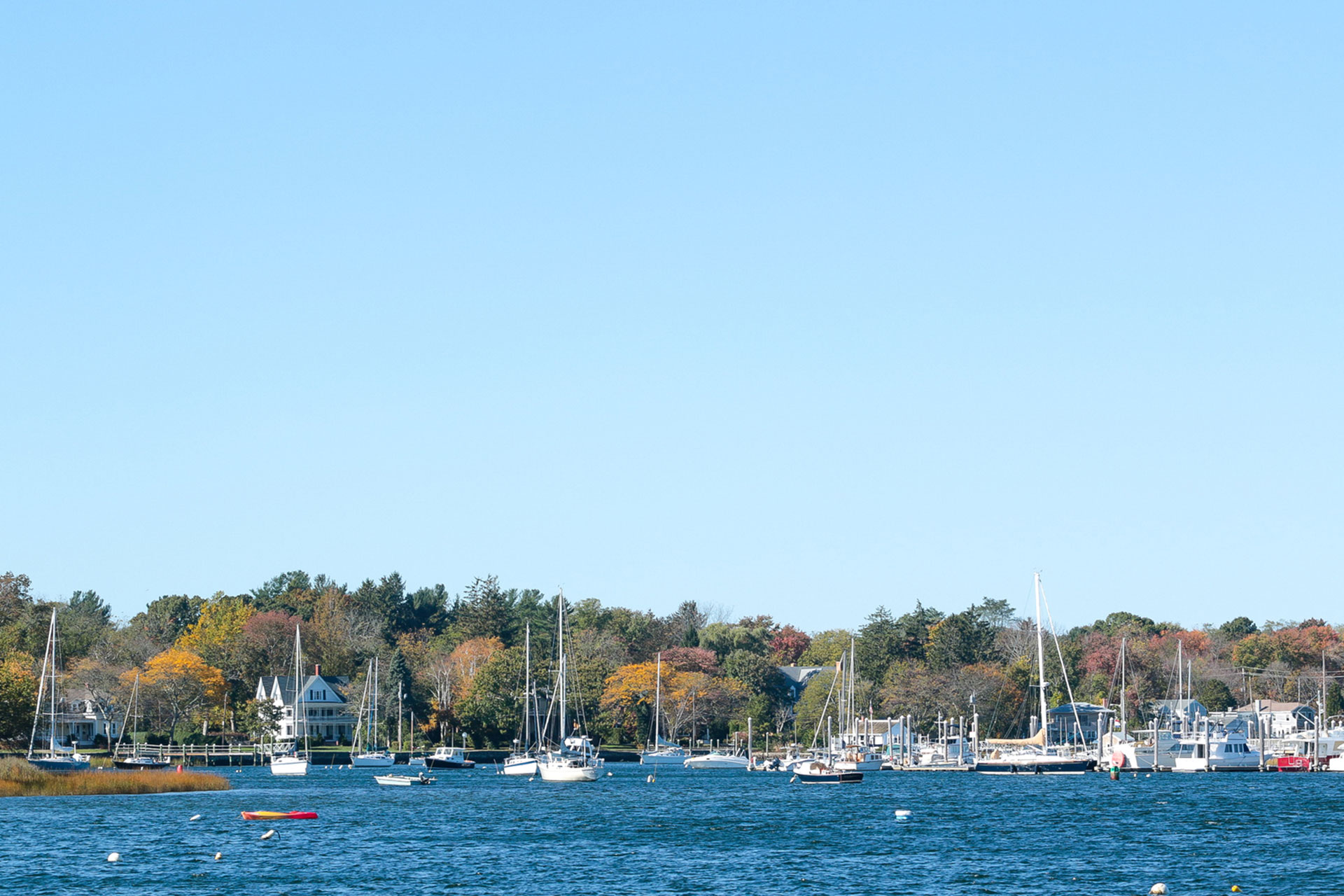 What the Vanderbilts called "summer cottages" are actually mansions, and families with teens will love the chance to tour these estates in Newport, Rhode Island. After touring the Newport wealth and dreaming of how you would decorate in grandeur, take a stroll along the Cliff Walk to bring yourself back to reality—with a serious view. The 3.5-mile paved walkway runs along the shoreline. But if you want to see the mansions and Newport coastline from the sky, try a Newport Helicopter Tour. There are a variety of helicopter tours available (including a doors-off flight!) and they are reasonably priced and not outrageously unaffordable. Pricing is based on the length of the tours, which run between 12 minutes and 35 minutes. Downtown Newport is fun for families, too, with shops, restaurants, boat rides and festivals throughout the year.
Recommended Hotel: Ocean House
6. Delaware Beaches, DE
The First State offers beautiful beaches along its coastline, perfect for a summer family vacation. The Delaware Beaches run from Lewes, where families will find Cape Henlopen State Park, down the coast to Bethany Beach and Fenwick Island, on the border of Maryland. Kids of all ages (grandparents included) will love the boardwalk and amusement rides in Rehoboth Beach, and your college-aged kids will love to spend some time imbibing in Dewey Beach.
Recommended Hotel: Avenue Inn & Spa
7. Washington D.C.
The best time to visit the nation's capital is during the spring, when the cherry blossoms are in bloom (between March and April) and Washington, D.C. celebrates with the National Cherry Blossom Festival. Learning about the nation's history while touring the monuments and museums of Washington is a must for any family. The best part? Many of the museums and monuments—including all 17 Smithsonian attractions—are free to enter!
Recommended Hotel: Hotel George – A Kimpton Hotel
8. Boston
Boston brings families even more American history to explore, but on a smaller scale—making it manageable for families. Like Washington, D.C., many of the attractions in Boston are free. Families can stroll the Freedom Trail, where you can see Paul Revere's House or take a tour of Harvard's campus, at no cost! Boston can be difficult to navigate when driving, so opt for the "T," the city's super easy, clean and affordable transportation system.
Recommended Hotel: Battery Wharf Hotel, Boston Waterfront
9. Cape Cod, MA
Located about an hour off the coast of Massachusetts, about 90 minutes from Boston, Cape Cod has been a summer vacation destination for years. Cape Cod offers families quiet, coastal charm with New England-style beach cottages in its many towns, including Chatham, Hyannis and Provincetown. In Cape Cod, it's all about relaxing.
Recommended Hotel: Anchor In Hotel
Related: The Best Whale Watching Destinations in the U.S.
10. Annapolis, MD
This nautical town along the Western Shore of the Chesapeake Bay is considered the Sailing Capital of the U.S. Annapolis is where the U.S. Naval Academy is located, and families are invited to tour parts of the academy. For boating families, this is an excellent spot to visit on an East Coast family vacation. Spend time on the water taking sunset cruises and ogling the mega yachts in the surrounding marinas, and also stroll the cobblestone streets to take in the area's history.
Recommended Hotel: Residence Inn Annapolis
11. Ocean City, MD
Ocean City, Maryland, is filled with family fun. The 10-mile barrier island isn't wide so it's packed from ocean to bay with restaurants; mini-golf and go-kart courses; the boardwalk and amusements; and wide, sandy beaches. Situated just below the Delaware Beaches, Ocean City, Maryland (not to be confused with Ocean City, New Jersey), features several high-rise hotels and condominium towers for families. There are less single-family homes to rent and more multi-bedroom condos, along with many beachfront hotels.
Recommended Hotel: Hilton Ocean City Oceanfront Suites
12. Williamsburg, VA
Walk through living history in Colonial Williamsburg, an attraction within Williamsburg, Virginia. The more than 300-acre living history museum will bring families back to a simpler time when Wi-Fi wasn't a priority—and kids may even feel inspired to put their phones away for a bit (one can hope…)! Men and women stroll the streets dressed in colonial-era costumes and you can dine where George Washington once ate. Once you're done soaking in all the history and are ready for some thrills, head over to Busch Gardens Williamsburg for roller coasters, waterslides and plenty of screams.
Recommended Hotel: Williamsburg Lodge
13. Charleston, SC
Dripping in Southern charm and hospitality, Charleston (and its surrounding beach towns and resorts) is an ideal location for families to visit on the East Coast. The large, opulent homes will leave teens in awe and Instagram feeds full of pretty photos. While in town, stroll Joe Riley Waterfront Park, take a cruise in the harbor, and visit a former plantation (such as Magnolia Plantation and Gardens). Kids will especially enjoy the South Carolina Aquarium and, if you visit in December, the historic Christmas home tours.
Recommended Hotel: HarbourView Inn
Related: The 12 Best Hotel Booking Sites
14. Asheville, NC
This mountain retreat is where the largest private owned house in the country was built. The Biltmore Estate sits among the Blue Ridge Mountains and is open for tours. Asheville is also popular for outdoor fun, including ziplining, hiking and kayaking on Lake Lure. Of course, downtown Asheville is especially hip and fun, with fantastic restaurants, kid-friendly breweries and street performers everywhere.
Recommended Hotel: Inn on the Biltmore Estate
15. Savannah, GA
The "City of Squares," Savannah is home to 24 green-space parks or squares. The moss-covered oak trees create archways that welcome families into the city's Southern charm. Visit around Halloween time and those same oak trees take on a whole different atmosphere during ghost tours. Your teens will love the ghost and graveyard tours and the haunted plantation houses.
Recommended Hotel: Hampton Inn & Suites Savannah Historic District
16. Amelia Island, FL
Within the northeastern corner of Florida sits Amelia Island, where there are 13 miles of white-sandy beaches along the Atlantic Ocean. The resort-barrier island offers families a plethora of outdoor activities—horseback riding, kayaking and biking—in addition to spending time at the beach. Don't forget to make a stop at Fernandina Beach, where 200 years of history has been well preserved in this seaport town and the water sports and boat tours keep families coming back.
Recommended Hotel: Omni Amelia Island Plantation Resort
Related: 8 Private Islands You Can Actually Afford to Rent
17. The Palm Beaches, FL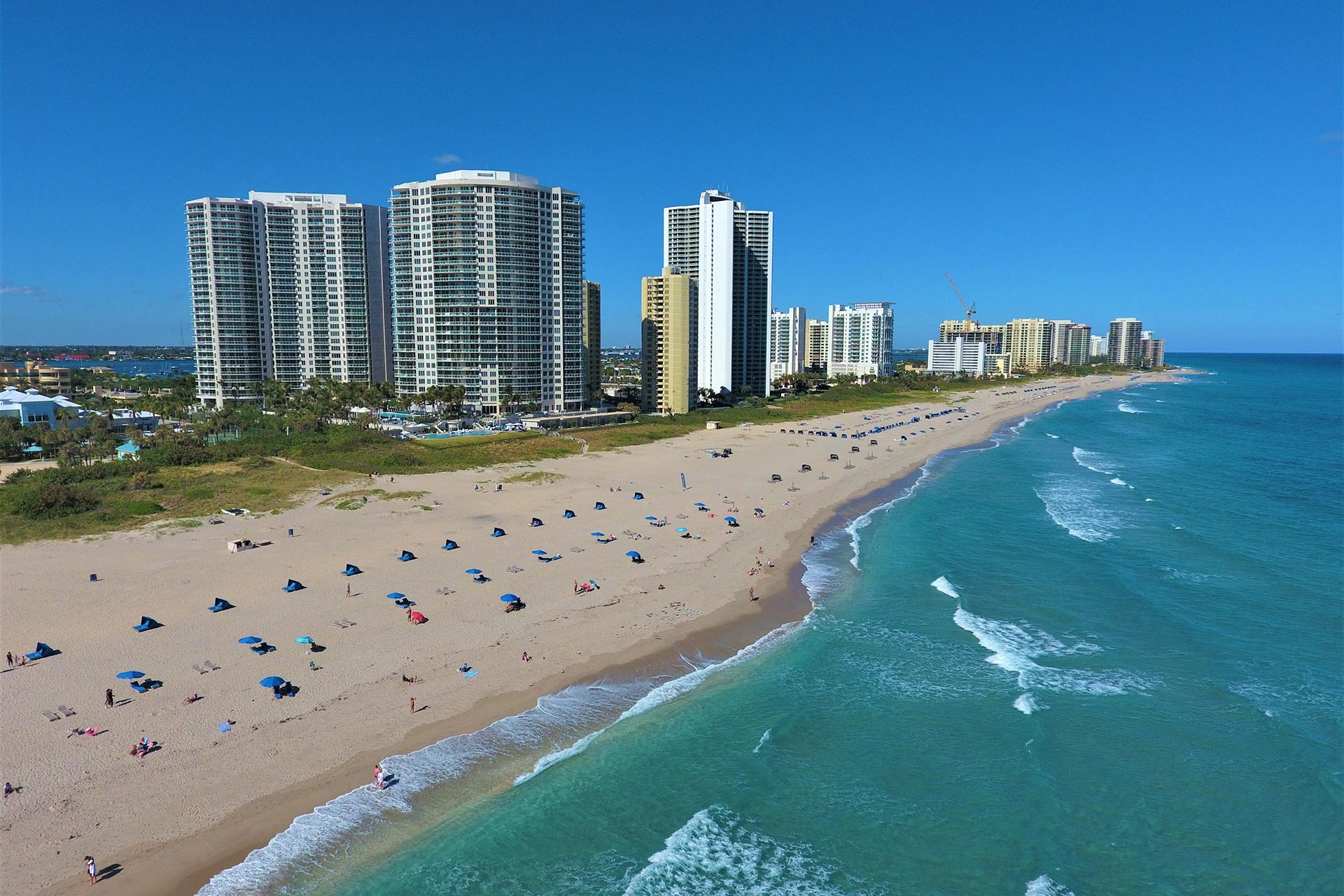 Many towns in southeastern Florida represent the Palm Beaches and all of them are great for an East Coast family vacation at the beach. Florida's sun shines bright in Palm Beach County, where Henry Flagler built the famous railroad that ran from Palm Beach to Key West. The Flagler Museum (read: mansion) gives a great look back at Florida's history. But it will likely be waters sports and lounging on the beach that will fill your days on a Palm Beaches East Coast family vacation.
Recommended Hotel: Marriott's Ocean Pointe
Our team of parents and travel experts chooses each product and service we recommend. Anything you purchase through links on our site may earn us a commission.