A popular destination for cruising families, more than 700,000 tourists sail to Alaska each year. Alaska has the most landmass of any U.S. state and is home to North America's tallest peak, Mount McKinley. The destination offers mountainous landscapes, glaciers, tranquil waterways, rainforest and Arctic tundra. It is a one-stop-shop for many types of scenery. Families often enjoy spotting indigenous wildlife, like moose, musk ox, bear and caribou, and of course whale watching is a top sport of passengers. In recent years, an influx of younger tourists has caused Alaskan tourism to offer adventurous alternatives. Families can find tours that involve hiking, biking, kayaking and dog sledding. Traditional lumberjack shows and duck tours are still available for those interested in the native culture. Alaska ports include Ketchikan, Juneau, Skagway and Sitka.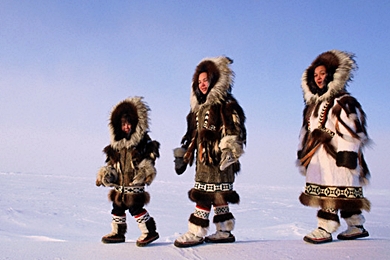 Ketchikan
Ketchikan, dubbed "Alaska's First City," is the first port northbound ships sailing the Inside Passage stop. Ketchikan is a center for Tlingit Indian culture. Totem poles dot the landscape and museums teach about the rituals and heritage. The town gets 155 inches of rain a year, so remember your slicker. Floatplane tours to the Misty Fjords expose visitors to some of the most beautiful scenes in the state. Granite cliffs with cascading waterfalls and shimmering fjords in dense forests are at the end of this tour. Make sure to visit Creek Street, once recognized as the most photographed street in the world. Today it is lined with unique stores and restaurants near the water.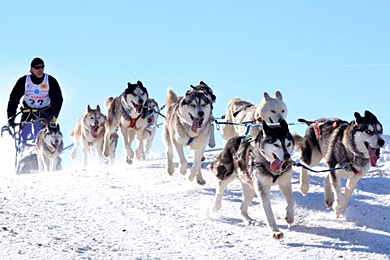 Juneau
Juneau is Alaska's capital, and is a bustling city along the Gastineau Channel, which frames the city and can be enjoyed by cozy steamboat tours. The city's beauty is best witnessed from the upper station of Mount Roberts Tramway. The tramway offers a scenic ride up the 1,800-foot-high station. From here, tourists can hike trails, meet the resident injured bald eagle or zip line across the canopy. There are no roads going in or out of Juneau, as it is completely surrounded by nature. Families can zip line in the lofty mountains, go whale-watching or admire the state's most accessible glacier, Mendenhall. The 12-mile-long river of ice is accessible by road, and a visitor's center provides glacier tours. Glacier tours are also through helicopter and dog sled tours.
Skagway
Skagway is historically known as being an entry point for gold-seekers searching for Klondike in the Gold Rush era. It's interesting to see the staggering path the gold diggers took across the Canadian border. The White Pass Scenic Railway carries visitors along this path. The full effect of this ride is shown on clear days, as the route travels up to the 2,800-foot summit. Set on the west side of Baranof Island, Sitka is a Russian-influenced, seaside community. Alaska Raptor Center is an optional tour offered on most cruise lines. The center restores and nurses back to health when possible, birds injured by electrical wires, fights or gunshot. Adventurous types can join the locals in salmon and halibut fishing.
Icy Strait
Many itineraries also hit the Icy Strait, which offers a glimpse into local communities and the "untouched" wilderness of the territory. The area hosts mountainside bus tours up to the Tlingit village of Hoonah. After witnessing native totem poles and rituals of the Huna Tlingit group, the tour launches zip lining from 5,300-feet in the air. The longest and highest cable ride in the world, the ride is also fast, reaching up to 60 miles per hour. Valdez is a less mainstream port, often referred to as Alaska's "Little Switzerland." The town is home to the Trans Alaska Pipeline's southernmost terminal. Untouched by the Exxon Valdez oil spill of 1989, Valdez offers stark views of the Chugach Mountains and the Prince William Sound.
Essentially, two itineraries are sailed in Alaska — the Inside Passage and the Gulf of Alaska. Embarkation ports are in departure cities, like Vancouver, Seattle and San Francisco. With Alaska's colder temperatures, the prime visiting season is between mid-May and mid-September. Nine cruise lines send more than 25 ships to Alaska per year. Princess, Royal Caribbean, Celebrity and Disney all run a heaping handful of ships to the destination and offer family-friendly cruise activities, as well.
Want more information on Alaska Cruises? Check out our Alaska's Inside Passage destination page. Also watch our video blog of Disney Wonder's Alaskan Cruise. Planning a cruise for your family? Check out our Family Cruises article. For more information on Alaska cruises, visit our sister site Cruise Critic.