Every year, parents all over the world invest a tremendous amount of time and effort painstakingly researching locations for possible family vacations. And winter family vacations usually mean going in one of two directions — a tropical escape from the frigid woes of winter, or complete emersion in an awesome winter wonderland.
Regardless of your direction, we here at Family Vacation Critic are always trying to make your job as Super Awesome Family Vacation Planner just a little bit easier.
With that, we present to you, in no particular order, our list of the 10 Best Family Ski Resorts on the West Coast. Any of these West Coast ski resorts will provide you and your family with all the fun you need for the ultimate ski vacation.
Written by Maxwell Barna
1/10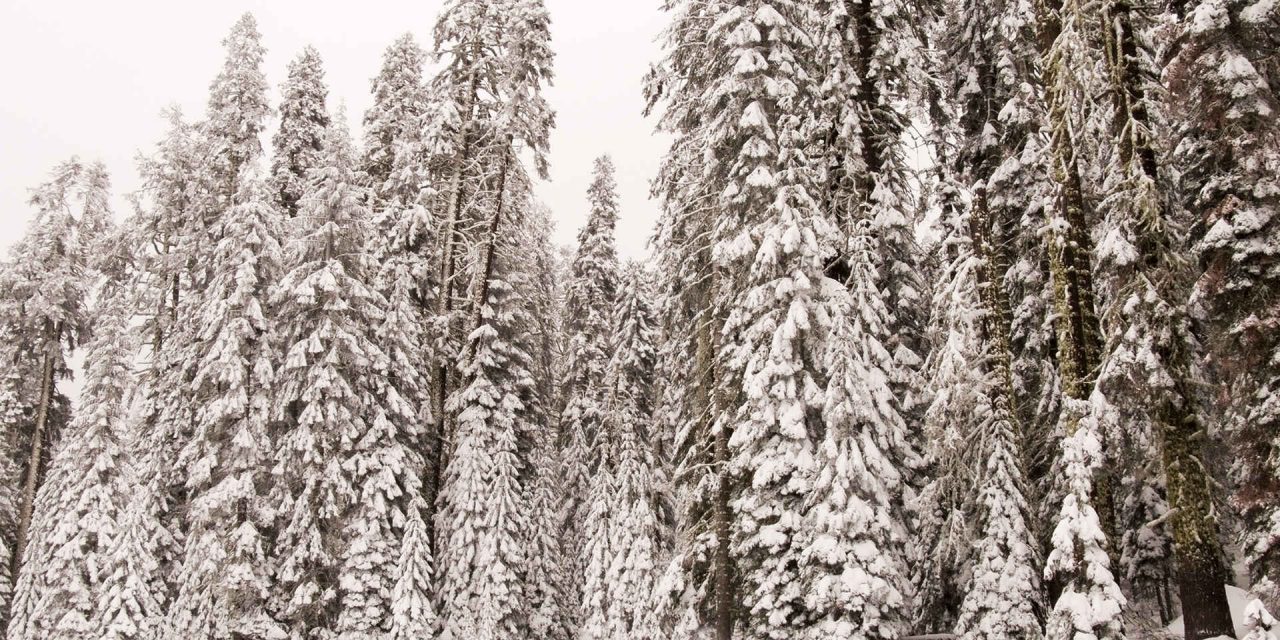 Yosemite Ski & Snowboard Area - California
Located in beautiful Yosemite, California,
Yosemite Ski & Snowboard Area
is a highly underrated ski area, perfect for families who don't live on the slopes. With 85 percent of this resort's trails dedicated to beginner and intermediate skiers and snowboarders, this spot is ideal for families hitting the dust for the first time.
This West Coast ski resort is compact. There are 10 runs to learn on and five lifts to help skiers get around. Children will love the Badger Pups downhill skiing program, which provides specific lessons for young skiers, ages 4 to 6. There is also a beginner-friendly terrain park for children and adults looking for a little more excitement.
Families will also enjoy backcountry ski tours, snowshoeing, snow tubing, cross country skiing, as well as access to Yosemite Valley by shuttle service. Mind you, this is a complete beginner's area, perfect for families with small children who are just starting to explore the sport.
Recommended Hotel:
Tenaya Lodge at Yosemite
2/10
Breckenridge - Colorado
Breckenridge
has definitely earned the right to call itself a premiere North American ski resort. Approximately 2,908 acres of skiable terrain and 34 functional lifts, all split between 187 trails over four separate peaks, mean the possibilities of fun for any family are near endless.
It's no surprise that Breckenridge has made such a name for itself as one of America's oldest and greatest resorts. Of course, its location on some of the most perfect terrain in Colorado might have something to do with the resort's reputation. The mountain itself has terrain geared for every level of skill -- from double black diamond experts to complete novices.
And for those who aren't interested in skiing, check out Breckenridge's year round Gold Runner Alpine Coaster -- a slopeside ride that will show you the resort from a whole new angle. With other activities like dogsledding and ice-skating, mixed into the wonderful shops, restaurants and stores that fill the streets of downtown Breckenridge, there's something here for every family.
Recommended Hotel:
Mountain Thunder Lodge
3/10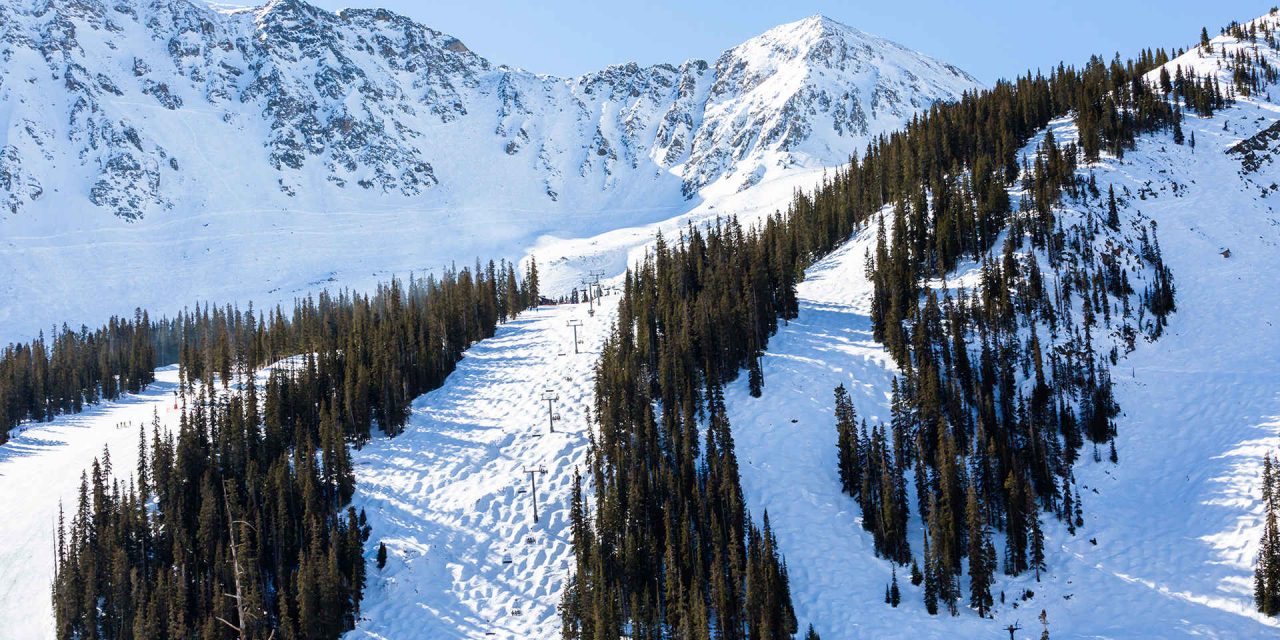 Vail - Colorado
When people talk about the best ski resorts in America,
Vail
is often considered king. With 193 trails over 5,289 acres of skiable terrain, serviced by a total of 31 lifts, it's difficult to wonder why.
Families can enjoy quite a bit more than the typical weekend ski getaway on the West Coast: Cross-country skiing, snowshoeing, ice-skating, snow tubing and even sleigh riding are all common activities here. Vail also has three full terrain parks with obstacles for everyone from beginners to experts, and is home to one of the best-rated ski and snowboard schools in the country.
Since first opening its trails in the early 1960s, the resort has completely blown up. Literally hundreds of thousands of visitors flock to the resort every year to strap in and take off down the resort's impeccable trails. And with such extensive lift service, getting around is a breeze.
But more than its sheer size, the resort's Vail Village is a picturesque town modeled after the charming resort communities of the Swiss Alps, and is heavily regarded as one of the most beautiful resort communities in America. It is full of restaurants, shops, stores and taverns, providing families with a lot to see and do off the slopes.
Recommended Hotel:
The Sebastian - Vail
4/10
Big Sky/Moonlight Basin - Montana
Big Sky, Montana
is a family's dream. Less traffic than most of the bigger resorts means fewer lines, less wait time and, ultimately, more skiing. By itself, Big Sky's Lone Mountain provides skiers and snowboarders with 3,832 acres of skiable terrain -- certainly no small feat.
But with the addition of neighboring Moonlight Basin, thanks to a connecting ski chair, Big Sky boasts more than 5,500 acres of Montana's freshest, most beautiful snow. And with 27 lifts and over 250 trails between the two resorts, families will never be bored.
But just in case, Big Sky is loaded up with tons of alternative options for family fun. Check out sleigh rides, cross-country skiing, snow tubing and guided snowshoe tours. For those looking for more of a rush, the resort offers zip lines, laser tag, a bungee trampoline, a giant swing and a climbing wall, as well as an assortment of other fun activities at the Basecamp for Kids and Basecamp for Teens.
As if all those activities weren't enough, Big Sky Resort is located a short 18 miles away from beautiful
Yellowstone National Park
. If by some astounding reason the kids get bored with everything on the mountain, a wonderful family trip to one of America's most beautiful, well-preserved national parks is only a short car ride away.
Recommended Hotel:
Mountain Sky Guest Ranch
5/10
Snowmass - Colorado
Snowmass
is another great West Coast ski resort for families. Though not as large as some of its more expansive neighbors, Snowmass Resort has a respectable 3,332 acres of skiable terrain in Colorado's world-famous mountains. Twenty-one lifts spread across 91 trails leave families with little to miss during their trip.
The resort itself is impeccably clean and extremely well managed. Families will love the beginner's area called Elk Camp Meadows and the Treehouse Kids' Adventure Center, two-story, 25,000-square-foot building, located right in the middle of Snowmass base village. The Treehouse Kids' Adventure Center is basically a one-stop family fun shop, with a climbing wall, playground, several learning areas, themed rooms and other kids' programs, complete with ski-in, ski-out access.
And for families looking for fun off the slopes, the beautiful Snowmass Village is packed with local and commercial eateries, as well as shops, boutiques and stores. It also features a recreation center, community center, the Snowmass Ice Age Discovery Center and several smaller activities.
Recommended Hotel:
Viceroy Snowmass
6/10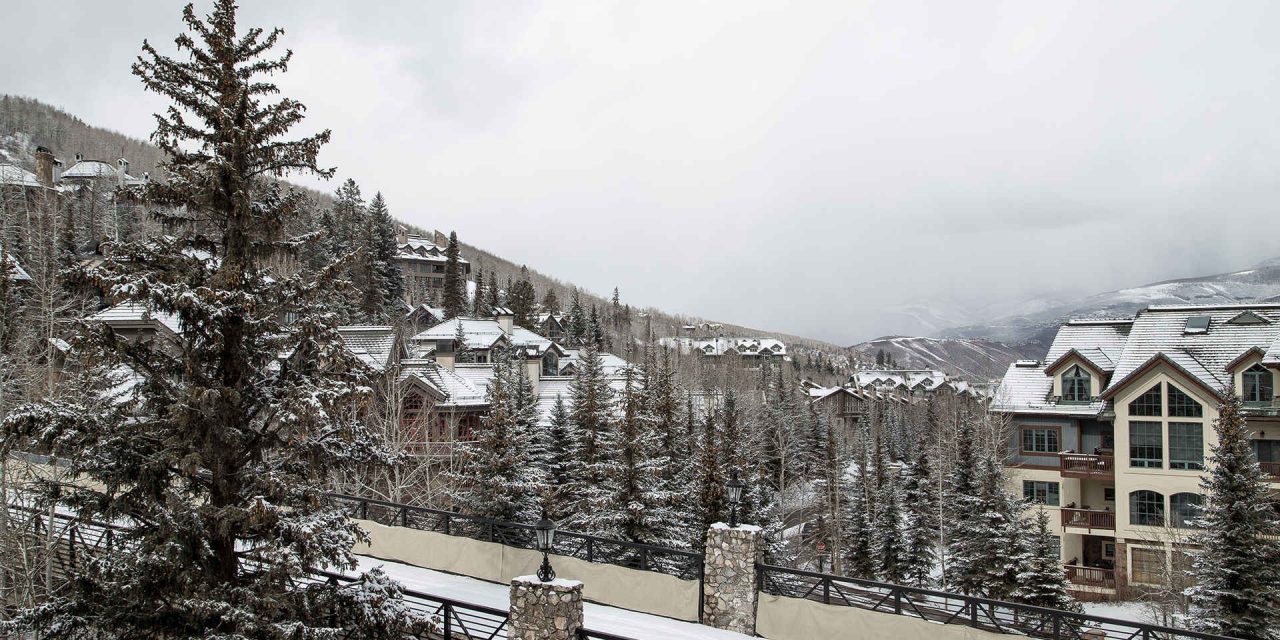 Beaver Creek - Colorado
For any family looking for an amazingly memorable ski vacation,
Beaver Creek
is an option that should rank near the top of the West Coast list. It is often referred to as the most family-friendly resort in the U.S, and has a first-class children's ski school, as well as a plethora of family-oriented activities on and off the mountain.
Officially, Beaver Creek weighs in at a little more than 1,800 skiable acres, split between three separate mountains: Beaver Creek Village, Arrowhead and Bachelor Gulf. Roughly 25 lifts take thousands of skiers to nearly 150 trails between the three mountains. There is a wide array of trails, ranging from complete beginners' areas to terrain challenging enough for even the most technical skiers and snowboarders.
Beaver Creek also has not one, but three on-mountain villages for families who are looking for some entertainment off the slope. Try ice-skating in Beaver Creek Village, or check out any of the several shops, boutiques, restaurants and cafes there or at Bachelor Gulch and Arrowhead Village.
Recommended Hotel:
The Osprey at Beaver Creek, A RockResort
7/10
Keystone - Colorado
Keystone
is known as a year-round scenic slice of Heaven. In the summer months, families flock there from all over the world to get a glimpse of some of the most beautiful terrain this country has to offer. It has everything a hiker or mountain biker dreams of. Beautiful snow-capped mountains serve as a backdrop to crystal-clear rivers and trails. Fish, kayak or paddleboat in the perfect, clean water, or take it to the trails and experience everything Keystone has to offer.
But in the winter months, Keystone really shines. Averaging about 40 feet of snow every year throughout it's 7-month season, the folks at the Keystone Ski Resort put particular emphasis on the "ski" part of their name. With more than 3,140 acres of some of the most perfect terrain in Colorado, 20 lifts, two gondolas and 135 trails, this resort has everything. Plenty of beginner and amateur trails complement the advanced and expert trails. The resort is also home to a top tier ski and snowboard school, which caters to people of all age and skill levels.
Of course, there are family-friendly activities such as snow tubing, ice-skating, snowmobiling, snowshoeing, and horseback riding. Definitely be sure to check out Kidtopia, located at the top of Dercum Mountain. Kids
love
the snow fort! There are also certainly plenty of shops and restaurants to be found on the resort's two villages. But Keystone has built a reputation as a premiere destination for families who are concerned less with flashy restaurants and cute boutiques, and more about that sweet, sweet corduroy -- and they intend on keeping it that way.
Recommended Hotel:
Keystone Lodge & Spa
8/10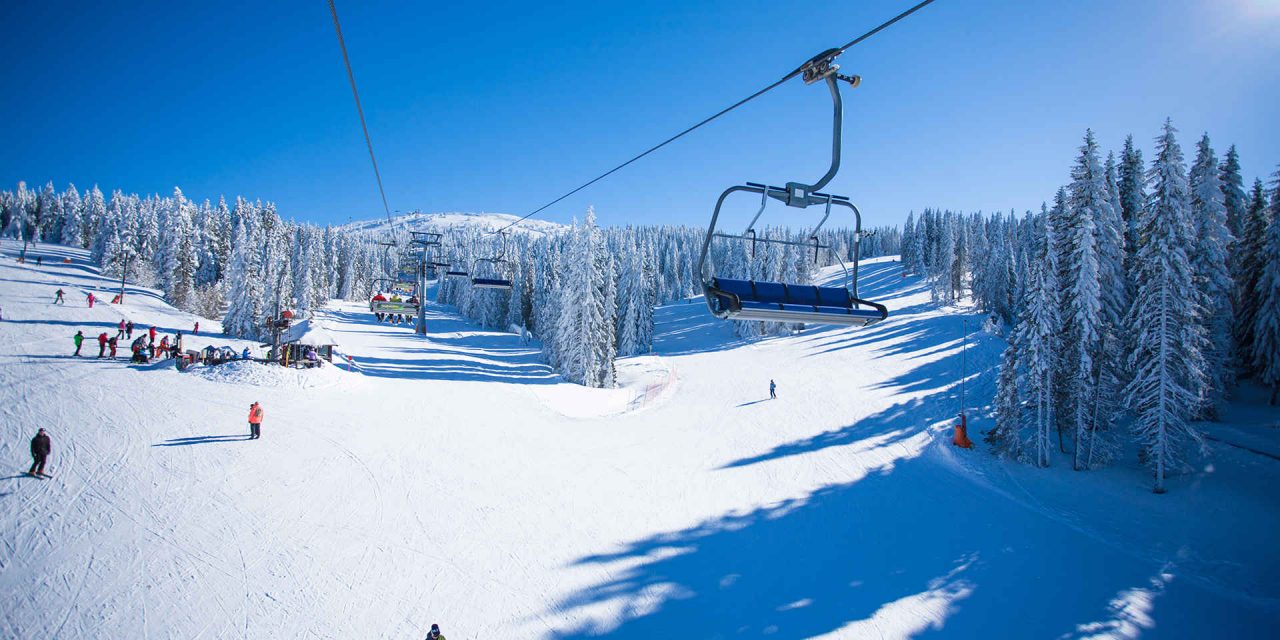 Steamboat Springs - Colorado
Steamboat Springs
is the small-town family resort that's not exactly small town. Throughout its 50-year existence, Steamboat Springs has grown and expanded, but still remains one of the most down-to-earth, homely family ski resorts in the country.
Perched on top of 2,939 skiable acres of some of Colorado's softest snow -- so soft, in fact, the resort actually trademarked the term "Champagne Snow," often used to describe it -- this resort will cater to any level of skier or snowboarder, from beginner to expert. The resort's 18 lifts traffic skiers and snowboarders to 165 trails.
Aside from the amazing quality of its snow, Steamboat Springs is also known for its natural hot springs, open to visitors for swimming and relaxing on days off. Families will also enjoy snowmobiling, tubing, snowshoeing and ice-skating. The ski school also comes highly recommended!
Recommended Hotel:
Trailhead Lodge
9/10
Mammoth - California
Mammoth Mountain Ski Area
is one of, if not
the
best West Coast ski resort in California. You won't be able to find many people who have bad things to say about it, because it's near perfect. We say "near," because lift tickets are a little pricey compared to some of the other resorts on this list.
Skiers and snowboarders will find more than 3,500 acres of some of the highest quality snow in California, due largely in part to the resort's remarkably high summit -- which at 11,053 feet makes it the highest of any resort in the state. There are plenty of trails on the mountain more than suitable for skiers and boarders of all skill levels -- from complete greenhorns to total trail shredders, you'll feel at home here. Though traffic can get a little heavy during peak season, the resort's 25 lifts handle the influx of smiling skiers and snowboarders with relative ease. With several terrain parks and pipes, as well as one of the country's top-rated ski schools, families can stay for days without doing the same thing twice.
But there is an upside to being one of California's most popular resorts. More traffic generally means more funding, which means more things for families. With a large amount of fun to be had off the slopes, families can look forward to things like snowmobile rides, Snowcat tours, snow tubing, snowshoeing, cross country skiing, ice-skating and sledding when it's time for a break. And don't forget to check out the scenic gondolas, which will take you and your family straight to the top of the mountain, providing for what is truly one of the most breathtaking views in the region. It is a must-see experience.
Recommended Hotel:
Westin Monache Resort Mammoth
10/10
Park City - Utah
The mountains in
Park City
are the ace up Utah's sleeve. When many families think of world-class ski resorts on the West Coast, the first locations that come to mind are usually in places like Colorado or California. That is, until they've experienced Park City.
The season starts early in Park City, usually around November. From then on through to the end of the season, all 3,300 acres of the resort's skiable terrain are covered in pure white bliss, allowing thousands of skiers and snowboarders largely line-free access to 16 lifts and 114 trails, as well as multiple terrain parks and half-pipes. The terrain is pretty relaxed, which is great for beginners and intermediates to learn on. But don't be mistaken; there are an abundance of challenging areas for the more advanced skiers.
Off-slope activities at this West Coast ski resort include complimentary mountain tours, sleigh rides from the Snowed Inn Sleigh Co., zip lines, the Alpine Coaster rollercoaster and more. There are also several onsite restaurants, boutiques and stores to check out for people who need a break from all the action!
Recommended Hotel:
Waldorf Astoria Park City
Our team of parents and travel experts chooses each product and service we recommend. Anything you purchase through links on our site may earn us a commission.