As teens strive for independence, sometimes they look to break away from the family vacation and venture off on their own. Here are 10 travel books to help those teens plan a trip of their own, or dream of destinations to visit when they can finally spread their wings.
1. Diary of a Tokyo Teen: A Japanese-American Girl Travels to the Land of Trendy Fashion, High-Tech Toilets and Maid Cafes by Christine Mari Inzer
Our 17-year-old daughter has begged to visit Japan for years, and Diary of a Tokyo Teen may be just the book to help stave off her wanderlust until she can visit. Author Christine Mari Inzer was born in Tokyo in 1997, spent her early years in Japan, and moved to the U.S. in 2003. Inzer returned to Japan the summer before she turned 16, and wrote this book when she was 17. Diary of a Tokyo Teen uses Inzer's quirky musings, drawings, and photos to bring readers along to numerous neighborhoods in Japan.
2. The Bucket List: 1000 Adventures Big & Small by Kath Stathers
This 500-page coffee table book is full of inspiration (and photos) for adventures on every continent. Use it to plan your next trip or as encouragement for experiences you can do right now, close to home. The Bucket List makes a great gift for teens planning a gap year before college, or looking for an adventure during a university break. You'll find everything from panning for gold in California to catching the Aurora Borealis from an igloo in Finland.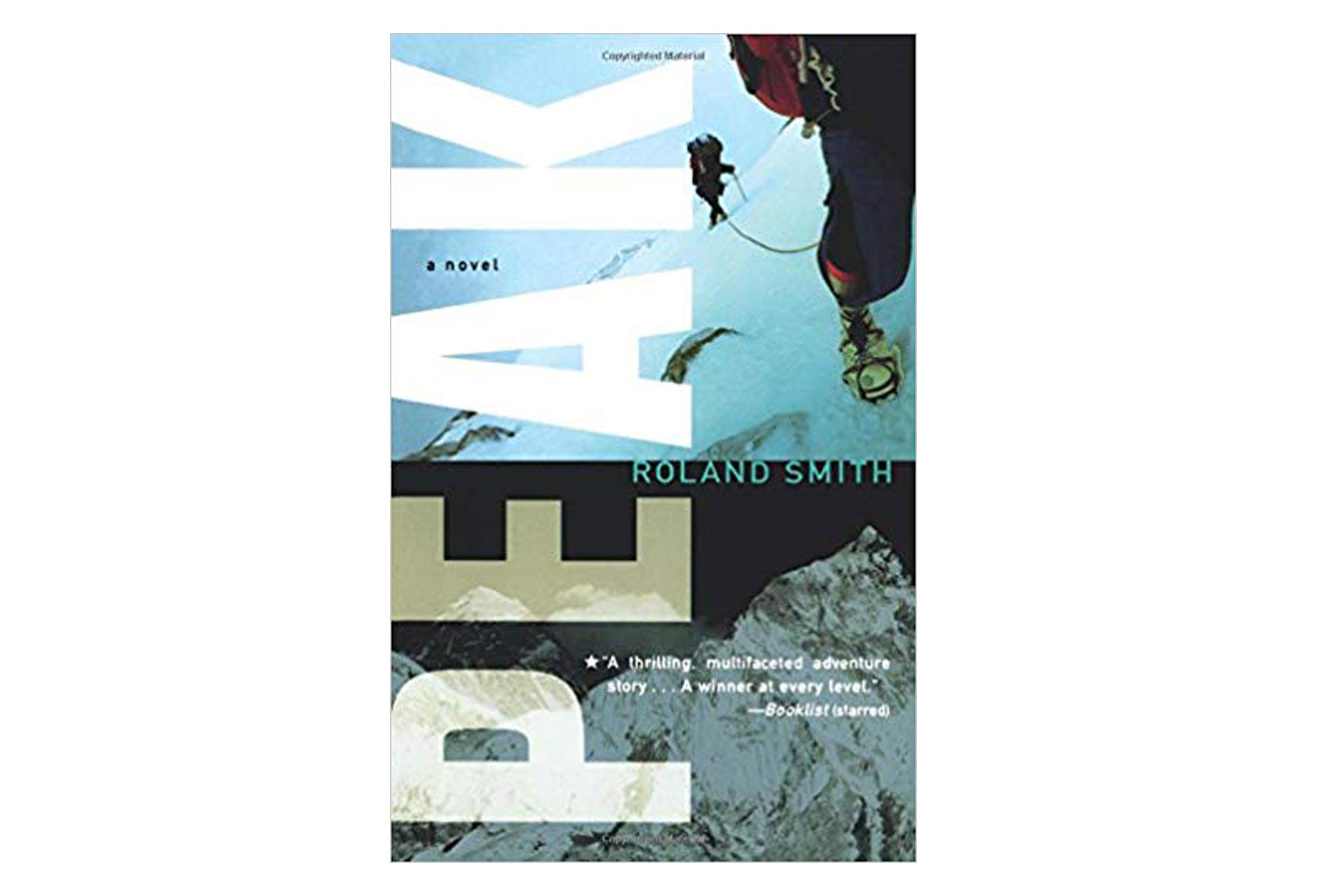 3. Peak by Roland Smith
This young adult novel, Peak, is the first of two in a series, and follows 14-year-old Peak Marcello on a quest to become the youngest climber to summit Mount Everest. Before the American youth heads to the mountain, his English teacher provides him with two notebooks to fill to complete his school requirements. The tale is told from Peak's point-of-view while also giving tips to aspiring travel writers.
4. The Girl from Everywhere by Heidi Heilig
Travel, history, and time-travel combine in this first of two young adult fiction books called The Girl from Everywhere. Nix is the girl, and has grown up on her father's ship that can sail to anyplace, anytime. Unfortunately, Nix's mother died in childbirth, and her father is obsessed with getting back to the place and time it happened.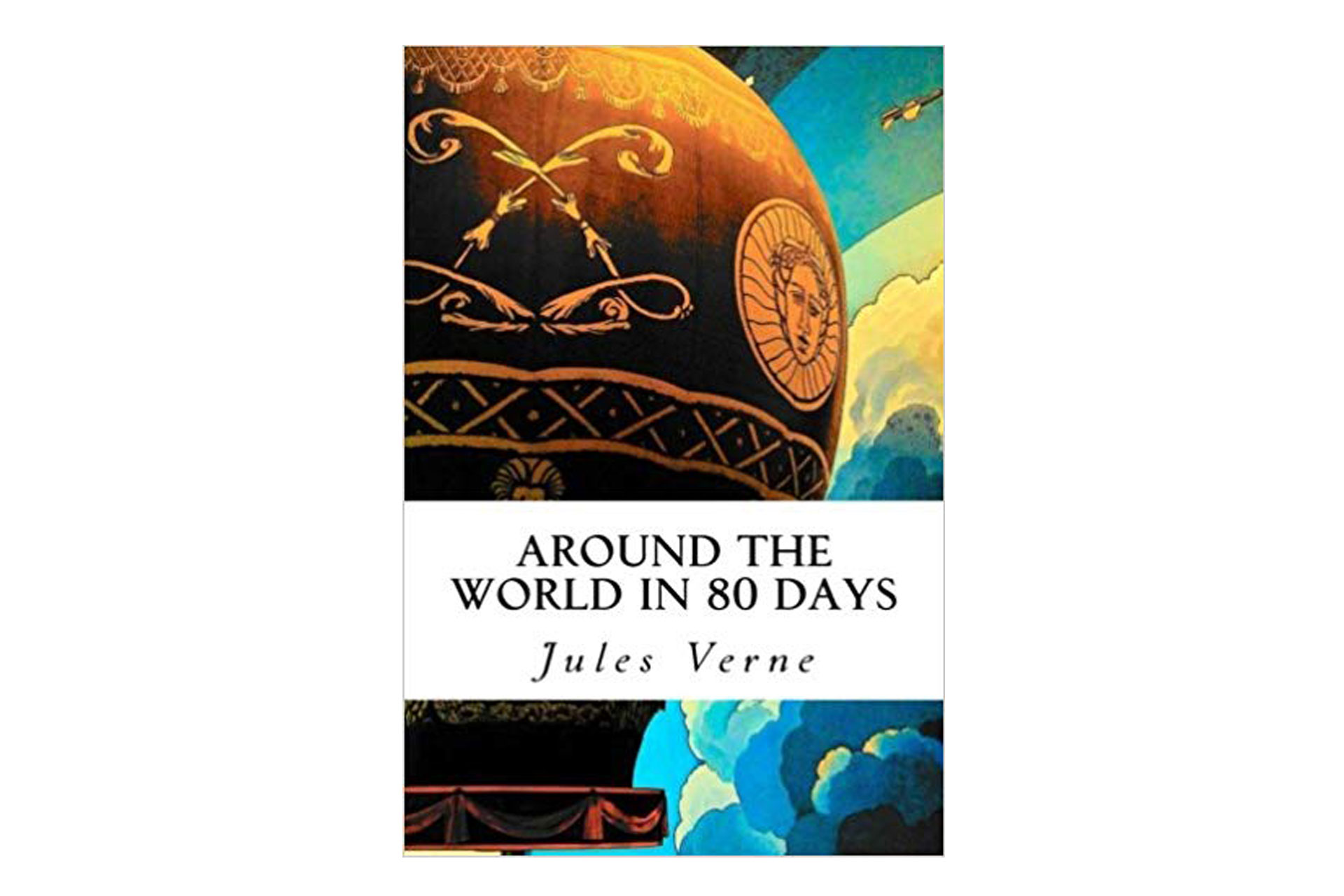 5. Around the World in Eighty Days by Jules Verne
The classic Jules Verne adventure novel first published in 1873. Phileas Fogg must circumnavigate the globe in a little over two months to win a wager from the Reform Club. Fogg's planned itinerary departs from London to India and across the subcontinent by train. Arriving in Japan he crosses the Pacific Ocean by steamer to San Francisco, where he takes the transcontinental railroad to New York City. After that it's back to the U.K. by cruise ship. Does he make it?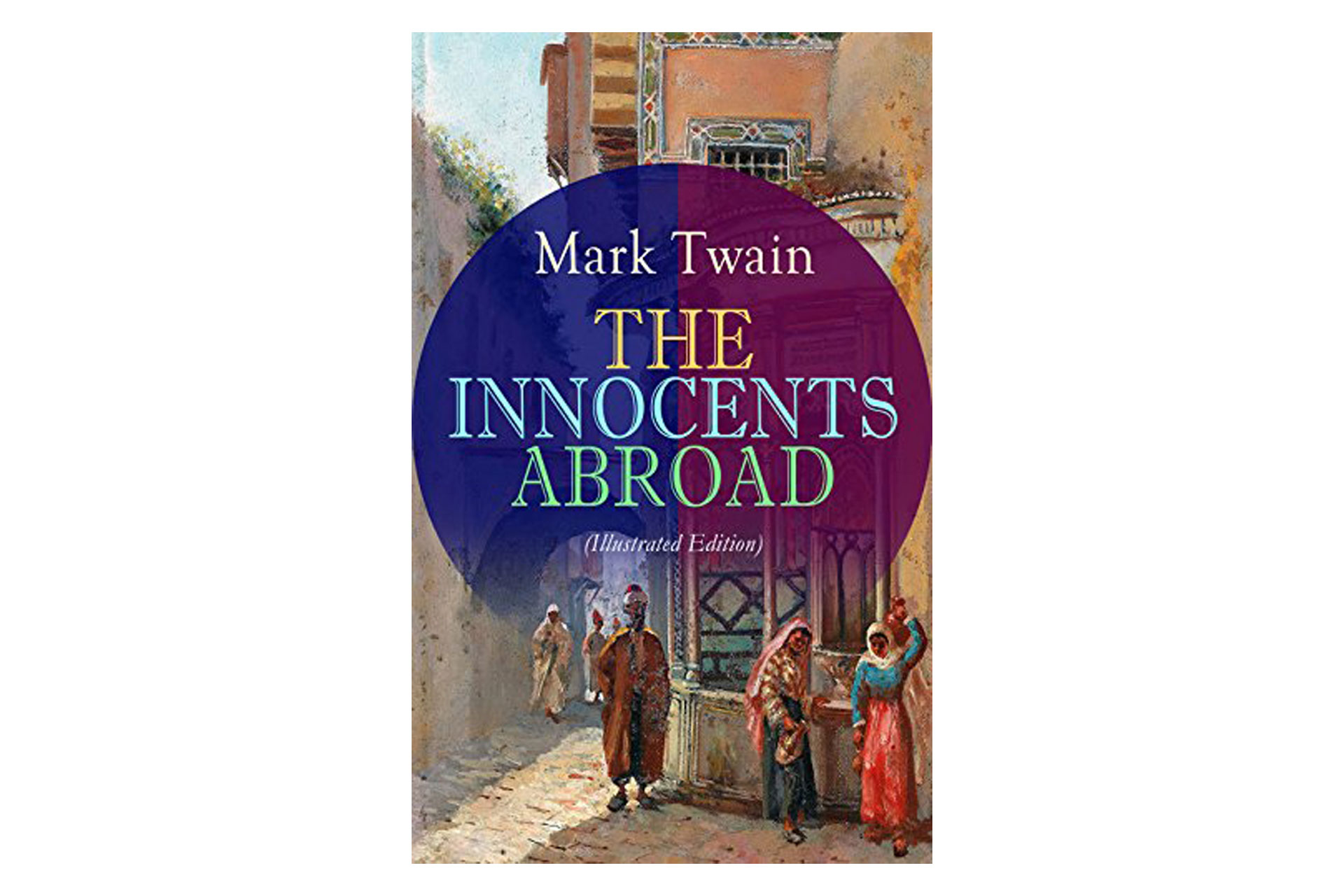 6. The Innocents Abroad (Illustrated Edition) by Mark Twain
A travel book by the great American humorist Mark Twain about his "pleasure trip" through Europe and the Holy Land in 1867, complete with original illustrations. In The Innocents Abroad, Twain describes his visit to Egypt and the Holy Land, along with side trips to the 1867 Paris Exhibition, Rome, and stops along the Mediterranean Coast.
7. Wanderlove by Kirsten Hubbard
Hiker, diver, and travel writer, Kirsten Hubbard weaves it all together in her young adult novel Wanderlove. When 18-year-old Bria Sandoval heads to Central America on her quest to be a global vagabond, she finds Rowan and discovers a kindred spirit looking for re-invention. Wanderlove is filled with vivid descriptions that make you feel like you are right there in the Mayan village with Bria and Rowan.
8. Wanderlost by Jen Malone
Aubree is perfectly happy in boring Ohio for the summer, but her older sister, Elizabeth, needs her help leading seniors on a bus tour through Europe. Jen Malone's young adult novel, Wanderlost, takes us through romantic European cities, and, along the way, Aubree ends up falling for the tour company owner's son, Sam.
9. Atlas Obscura: An Explorer's Guide to the World's Hidden Wonders
Strange, quirky, curious—Atlas Obscura celebrates the offbeat, hidden places of the world. Atlas Obscura: An Explorer's Guide to the World's Hidden Wonders is a collection of stories from the Atlas Obscura website. If you're familiar with the website, you'll love the book that features 600 sites around the world.
10. National Geographic: Destinations of a Lifetime
Billed as 225 of the World's most amazing places, National Geographic's "Destinations of a Lifetime" uses rich photography to supplement descriptions of stunning natural and man-made locales including Venezuela's Angel Falls, Arizona's Antelope Canyon, and the New York Botanical Gardens in New York City.
Dave Parfitt lives in Rochester, New York, with his wife and two daughters. A runner with a PhD in neuroscience, he lived in numerous Northeastern and Midwestern U.S. cities before taking a college job in the Finger Lakes. He's traveled worldwide, but a Walt Disney World trip with two budding princesses is the trip that elicited the family travel wanderlust. He shares his vacation tips and tricks on AdventuresbyDaddy.com.
Our team of parents and travel experts chooses each product and service we recommend. Anything you purchase through links on our site may earn us a commission.