Overview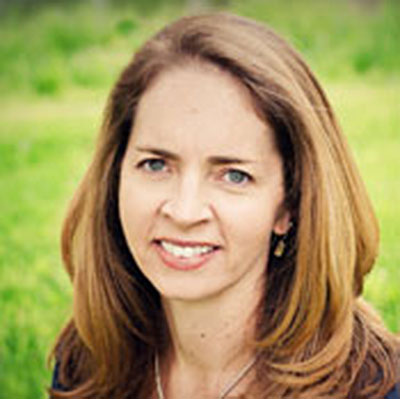 by Kara Williams
The Hyatt Grand Aspen occupies a prime location in downtown Aspen, Colorado. At the base of Aspen Mountain, across the street from an ice rink (which doubles as a mini-golf course in the summer months) and within walking distance of an array of incredible restaurants, the Hyatt Grand Aspen earns top marks for convenience. Its accommodations are top-notch, too. The 50 condominium-style units range from studios to three bedrooms, and they are not only spacious, but beautifully decorated in a rustic yet upscale Colorado mountain style.
The building itself spans the length of a city block, but it doesn't feel sprawling. Instead, the classic, red-brick exterior and pretty, wrought-iron railings are elegant, not imposing. The spacious lobby is welcoming and cozy, with plush leather couches and comfortable rocking chairs, as well as a majestic stone hearth with a wood-burning fireplace.
The Hyatt Grand Aspen is a Hyatt Residence Club, but it operates like a regular hotel as there is a staffed front desk. That said, it's important to note there is no onsite restaurant at the Hyatt Grand Aspen; a wine bar serving light fare is open in the late afternoon and evening, and the space doubles as a breakfast nook in the morning. The complimentary breakfast spread — in addition to the full kitchens and multi-bedroom accommodations — is another huge plus for visiting families.
The Hyatt Grand Aspen takes great care to be kind to the earth. Some of its ecologically friendly initiatives include using bio-degradable paper products at breakfast, installing energy-saving light bulbs throughout the building, running the in-room dishwashers only when guests specifically ask and shuttling guests around town (for free) in a cute electric car in the summer months.
Our Editor Loves
Condominium-style accommodations with full kitchens
Junior Olympic-sized pool
Complimentary breakfast buffet
Family Interests
Bicycling
Golf
Hiking
Horse Back Riding
Museum/Cultural
Skiing
Family Amenities
Babysitting
Cribs
DVD
Kitchenettes
Laundry
Pool
Refrigerator
Room Information
Find the Best Price for Your Stay
The rooms at the Hyatt Grand Aspen are luxurious and spacious. Dark wood floors, natural stone accents, and pretty granite and marble countertops are found throughout the living room, kitchen, dining area and bathroom in the multi-bedroom units. The kitchens are especially impressive, with Viking appliances, Le Creuset cookware, an espresso machine and wine refrigerator. Although each unit varies, standard amenities typically include flat-screen TVs, at least one fireplace, a DVD player, a washer/dryer, a humidifier and a sofa sleeper. Studios typically do not include a washer/dryer, but laundry facilities on the second floor can be used at no cost.
The bathroom in our top-floor, one-bedroom accommodation was ridiculously big (about the size of the unit's bedroom), and it featured a generous array of top-notch toiletries (including toothpaste and bath salts), as well as a soaking jet tub and steam shower. We also lucked out with a hot tub on our patio, where we enjoyed excellent views of the gondola up Aspen Mountain, as well as of the downtown core. Not many expenses were spared in the decorating of the units at the Hyatt Grand Aspen, as evidenced in the classy wall hangings, rich throw rugs and quality draperies. We loved our super-comfortable bed, its plaid duvet, and our unit's solid wood furnishings, such as the hefty coffee table and six-person dining room table.
Pack-n-play portable cribs, bedrails, diaper pails and high chairs are all provided free of charge to guests. The front desk may have strollers and other baby gear available to rent for a nominal fee. Be sure to let the reservations staff know ahead of time what you'd like to have on hand in your room when you arrive.
Wireless Internet is complimentary in all guest rooms.
Reviews
#1 Choice for Hotel in Aspen!
by breeb1234
This is the best place to stay in Aspen! We never want to stay anywhere else! Perfect location in the middle of town right next to the Gondola and all of the best restaurants. Rooms are very nice, clean, and large-sized. Property itself is nice as well with outdoor pool and fitness center. Staff is very helpful and accommodating. Great for families or just couples too. We booked through Tami Brown with LastHoorah Resort Destinations. She is the best! She always helps us to find the perfect unit that fits our needs. Our friends, as well as ourselves, have booked through her multiple times. You should absolutely stay here!
Best place to stay in Aspen!
by O65RJmelaniec
Great location in the middle of town at the bottom of the Aspen mtn. Rooms are huge, clean and very upscale. The staff is excellent. The concierge, Sherry, is very helpful. Vic, the resort manager is terrific!! We have been to this property many times and appreciate Vic's friendly greeting and consistency of service over the years.
Family Activities
While the Hyatt Grand Aspen doesn't have a bunch of bells and whistles specifically for children (for example, you won't find a kids' camp here), the junior Olympic-sized pool is open year round. Don't be put off if you check in and see that the pool is hidden with a tarp. It's not closed for renovation, but management keeps the heated pool cover on to conserve energy. Simply ask the front desk to uncover it. The same goes for the two hot tubs.
The pool ranges in depth from 3 feet to 5 feet. There's no need to pack swimming diapers for your baby or toddler as the front desk provides them free of charge to guests. The pool is open 8 a.m. to 10 p.m. In fact, the hotel asks that all guests observe "family quiet time" after 10 p.m. -- that's when the communal firepit closes as well.
It's easy to rent winter ski and snowboard gear, as well as bikes in the summer months, via Aspen Sports, located at the lobby level of the Hyatt Grand Aspen. Pint-sized gear for kids is available and guests of the hotel receive 20% off.
Across the street from the Hyatt Grand Aspen is the Silver Circle Ice Rink, which offers moderately priced skate rentals (again, in kid sizes, too). The rink is transformed into a mini-golf course in the summer months.
Just one block away is Wagner Park, with an adjacent play area for kids. In the summer, kids love to play in the nearby "Dancing Fountain." Yes, they'll get sopping wet, unsuccessfully timing their jumps across the shooting water sprays -- thankfully, dry clothes at your hotel are not far away. Or make the kiddos wear their bathing suits to the fountain!
Family Dining
The Hyatt Grand Aspen does not have an onsite restaurant. In the morning, a continental breakfast is provided for all guests, and it includes items including fresh fruit, pastries, cereal, coffee and juice -- plenty of different foods to fuel your day. In the mid-afternoon through the evening, the space is transformed into a Grape Bar, with appetizers and light fare on the limited menu. If you're looking for a late-afternoon snack before you head out to dinner, you can certainly eat in the Grape Bar with children; it's in the later evening that it becomes more of an "adults only" type of place.
Just a few blocks away, consider these kid-friendly eateries: Boogie's Diner, Little Annie's Eating House, La Cantina and Main Street Bakery. And don't miss the cookies, muffins and ice cream at Paradise Bakery!
Planning & Tips
Planning and Tips
The Hyatt is part of the Babies Travel Lite program, so you can have all your baby essentials like diapers, formula and wipes delivered to your room before you arrive by ordering through their website. You'll save time on packing and luggage fees, too. The Hyatt suggests ordering 14 days before your arrival date, but last minute orders can be accommodated as well.
A small onsite fitness center is open from 8 a.m. to 10 p.m. daily with cardio machines, strength training equipment, free weights, yoga mats and fit balls. Children and teens under the age of 18 can use the facility when accompanied by an adult.
The front desk staff maintains a list of independent babysitters in the Aspen area; payment is arranged directly with the sitter.
From the front desk, families can borrow board games and joysticks for video games that can be played on the in-room televisions.
In addition to complimentary shuttle service to and from the Aspen airport, guests can enjoy scheduled shuttles to Buttermilk, Aspen Highlands and Snowmass ski areas in the winter months (Aspen Mountain is a stone's throw from the Hyatt Grand Aspen lobby). Also, upon request, guests can be driven anywhere they like -- to a restaurant, movie theatre or concert venue -- in the hotel shuttle year round or in the electric car in the summer months.
The Art of Smart Timing
Aspen is world renowned for its skiing in the winter months, but that's also when you'll find peak prices. Christmas week is an expensive time to visit -- and the streets and slopes are crowded, too. In mid-March the hotels also teem with visiting families during schools' spring breaks.
Summer is a glorious time to travel to the Colorado Rockies because the weather is absolutely incredible -- bright blue-sky days and low humidity. Lodging prices are typically lower June through August than in December through March. But if you're looking for a true bargain, consider visiting the Hyatt Grand Aspen in the late spring or fall. Note, however, that if you visit in the "off season," you'll encounter a quiet town; some stores and restaurants may be closed for a few weeks in May and October.
Getting there
The easiest way to get to Aspen is to fly into Aspen/Pitkin County Airport (ASE), which is about 10 minutes from Aspen. The Hyatt Grand Aspen offers free shuttle service from ASE.
Otherwise, you can fly into the Vail-Eagle Airport (EGE), which is a two-hour drive to Aspen, or into Denver International Airport (DEN), which is a four-hour drive, and pay for bus service via Colorado Mountain Express. You can rent a car to get to Aspen from either of these further-flung airports, but having a car when you are staying at the downtown Hyatt Grand Aspen really isn't necessary (unless you want to explore outside of Aspen). The Hyatt Grand Aspen's shuttle van -- or its cute electric car -- will take you anywhere you want to go in the downtown core.
Valet parking for Hyatt Grand Aspen guests who are not Hyatt Vacation Club members is $23/night.
For Mom and Dad
It's not hard to find grown-up fun in Aspen. During the day, you might explore the nearby mountains without the kids -- skiing, snowmobiling or snowshoeing in the winter, and hiking or biking in the summer. In the evening, consider any one of the dozens of incredible restaurants in downtown Aspen -- sushi, Mexican, French, Italian -- topped off by a live concert at Belly Up or the Wheeler Opera House.