Overview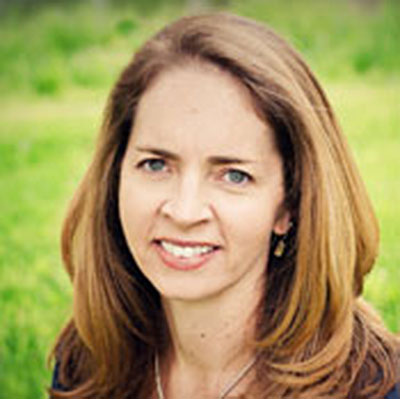 by Kara Williams
Wickenburg, AZ

This historic Arizona all-inclusive dude ranch about 70 miles northwest from Phoenix welcomes families with horseback riding, nature trails, a swimming pool, and inclusive rates. The sprawling ranch covers 20,000 acres, with more than 100 horses for exploring the Sonoran Desert landscape. Mom and dad will appreciate the 18-hole championship golf course and the luxury spa, while kids ages 5 to 12 can meet other youngsters during the complimentary daily kids' program.
Rancho de los Caballeros ("ranch of the cowboys") is open seasonally, from October to mid-May. If you're arriving by plane, fly into Phoenix Sky Harbor Airport and rent a car to drive about 1.5 hours northwest to the ranch. Or, you can be met at the airport by a ranch shuttle driver for $150 per vehicle.
Our Editor Loves
Over 100 horses and miles of trails
Excellent food
Free children's program
Family Interests
All Inclusive Rates
Bicycling
Golf
Hiking
Family Amenities
Children Programs
Cribs
DVD
Kids' Theme Meals
Meal Plan
Onsite Dining
Pool
Room Information
Find the Best Price for Your Stay
Various room configurations accommodate different sizes of families, and many can be adjoined for extra comfort and space. If you're traveling with just one child, Ranch Rooms have one double and one twin-sized bed. Larger Sunset Rooms have two queen beds, while Hermosa Rooms offer either a king-size bed or a double and a twin. Families might also consider booking a Bradshaw Mountain Rooms with two queens for the kids, while adults can stay in a connecting king bedroom. The most luxurious accommodations are the Maricopa Suites, which have a private bedroom as well as a living area with Murphy bed, wet bar and Kiva fireplace.
All rooms are decorated in Southwestern style with handcrafted furniture. Amenities include refrigerators, coffee makers, televisions with DVD or VCR players available on request, air conditioning, iron, hair dryer, complimentary wireless and a private sun patio.
Reviews
A little disappointed
by JasmineAlex15
Just completed a 2 night stay here. Firstly, their season is over in 2 weeks and therefore they have sent 75 per cent of their horses away which was super disappointing. We were told they have 100 horses and that it's fun to watch them get herded home on an evening. We asked reception what time this would happen and were told to view it from a specific location at 4:30pm. We arrived to the location at 4:15pm and waited until 4:45pm before giving reception a call who told us sorry they must have gone in early. We did the morning horseback ride through the desert the next day which was fun, I've never ridden before and my horse was so well behaved and friendly. But it was here that we found out that the majority of their horses had gone for the season so actually there wouldn't have really been any herding to watch the night before anyways. There was only one evening dining option so we had no choice but to dine there. The service was awkward, the food was underwhelming and the menu was so overpriced. It cost $100 for 2 cheap glasses of wine and 2 entrees (15 per cent gratuity is automatically added to your bill). There is a dress code at the restaurant which requires men to wear a jacket and women to dress accordingly. However we noticed some women wearing jeans, hoodies and flip flops so honestly I felt pretty overdressed and felt the dress code really wasn't enforced. There are no room service options so the following evening we drove into town to get pizza. Apparently they do cookouts twice a week but unfortunately this did not happen during our stay. I really expected there to be evening bbqs and campfires at a dude ranch but there was absolutely nothing going on. The breakfast however was decent and we chose to eat lunch at the golf club which was okay. After doing a horseback ride in the morning there really wasn't much to do in the afternoon so we just lay by the pool, we didn't get in as the pool was supposed to be heated but it was absolutely freezing, I informed reception of this on the first day and the lady on the phone just laughed and then told me she'd tell engineering. The next day the pool temperature was the same, maybe they are trying to save money by not heating it as the season is almost over. I did visit the spa which I felt was very overpriced, I had a 90 minute massage which was definitely not one of the best massages I've had and there were no spa facilities to use, I was not even offered water before or after my treatment and it cost me $200. Positives of our stay were that our room was nice and I enjoyed the bath with spa jets. Overall the ranch left a lot to be desired and next time I will choose a different ranch.
One of our FAV places on earth
by Highlandparkmel
Too much to write. This is our 5th year now coming to the ranch. Our girls are now 15 and 12. This is a little slice of heaven in the middle of Wickenburg. The horses are amazing, staff friendly, and it's one of those places where time stands still. If you are looking for a place to connect with your kids, meet really nice families, and find a slice of Americana that no longer exists anywhere else then the Ranch is for you. Golf great too and spa is wonderful. It's my heaven.
Family Activities
The ranch's children's program is for kids ages 5 to 12, and runs in the morning and evening, with a break in the afternoon. Kids meet with staff for breakfast at 8 a.m. Then, children ages 8 to 12 can ride with trained wranglers on the ranch's trails, while children 5 to 7 have a "ring ride" and learn horsemanship skills. Next is arts-and-crafts, swimming, tennis clinics or scavenger hunts until supervised lunchtime.
While the kids are entertained each morning, adults can take grownups-only, beginner, intermediate or expert trail rides. Afternoons are meant for families to spend together, whether on a family trail ride, at the pool, along the nature trail or on the tennis court. Skeet shooting, jeep tours and mountain biking are also available for families to enjoy together.
There is no teen program, but a unique activity they might enjoy is something called team penning. Guests form teams of three or four, and each group is assigned a cowboy. Twelve yearling steers are put in the arena and as a team you must herd them to the other end of the arena, and get them into a 12' by 12' pen.
Rancho de los Caballeros is also known for its 18-hole championshipgolf course - American Golf named it one of America's Top 75 Golf Resorts.
Off of the ranch property, you can visit the Desert Caballeros Western Museum in the town of Wickenburg. This is also the place to pick up Western-themed souvenirs and art.
Family Dining
All meals are included in your room rate. Breakfast and lunch are buffet-style, with the option to eat lunches poolside. Dinner is a la carte, and the menu changes nightly, with different options for soup or salad, entr�e and dessert. Gourmet items include their signature Tortilla Chicken Soup, Lobster Salad, Lamb Chops, Desert Quail and New York Strip. Jackets are required for dinner. The children's menu at dinnertime includes kid-friendly items like pizza, chicken fingers and burgers, but they are also welcome to order off the main menu.
If you like, your children can dine with the kids' program staffers at 6 p.m. so you can enjoy an adult meal on your own later in the dining hall. Participation and meals with the kids' program is optional. Children can be supervised until 9 p.m. nightly, so parents can relax over dinner and drinks.