Whether you're on a cruise or at Disneyland, there's one constant besides the pricy souvenirs: you WILL encounter the family vacation T-shirt. Aside from fostering a sense of family closeness and camaraderie, wearing matching T-shirts actually can serve a useful purpose. Particularly in crowded places, your group will stand out in same-colored tees — it provides an easy way to count heads and wrangle everyone together. And it might even provide a good in-queue conversation topic with those poor unfortunate souls who didn't meticulously coordinate their vacay wardrobe.
So, if you want them to see you coming from a mile away — leaving no question that you are on a family vacation and you are happy to be here, darn it! — it's time to invest in one of these family vacation T-shirts.
The Funny Family Vacation T-Shirt
The Destination-Related Family Vacation T-Shirt
Heading on a cruise? These cruise vacation T-shirts are perfect for your "Cruise Squad," a phrase inclusive enough to include aunts, cousins, friends and other random stragglers. Plus it provides a dated souvenir of your trip that you can look back on fondly ("Remember when Uncle Earl really nailed the belly flop contest?").
Buy It Now on Amazon
DisGear's Name That Disney Character Tee comes in 12 different color and style options, allowing you to match (or mix and match) as you like. Characters are printed in Disney logo typeface in the shape of Mickey Mouse — super cute for families going to one of the parks or on a Disney cruise.
Buy It Now on Amazon
Are you campers? I loved this funny "RV There Yet?" T from Family Vacation Vibes Tees. It might not prevent road trip whining, but it'll probably get a few chuckles from your campground neighbors.
Buy It Now on Amazon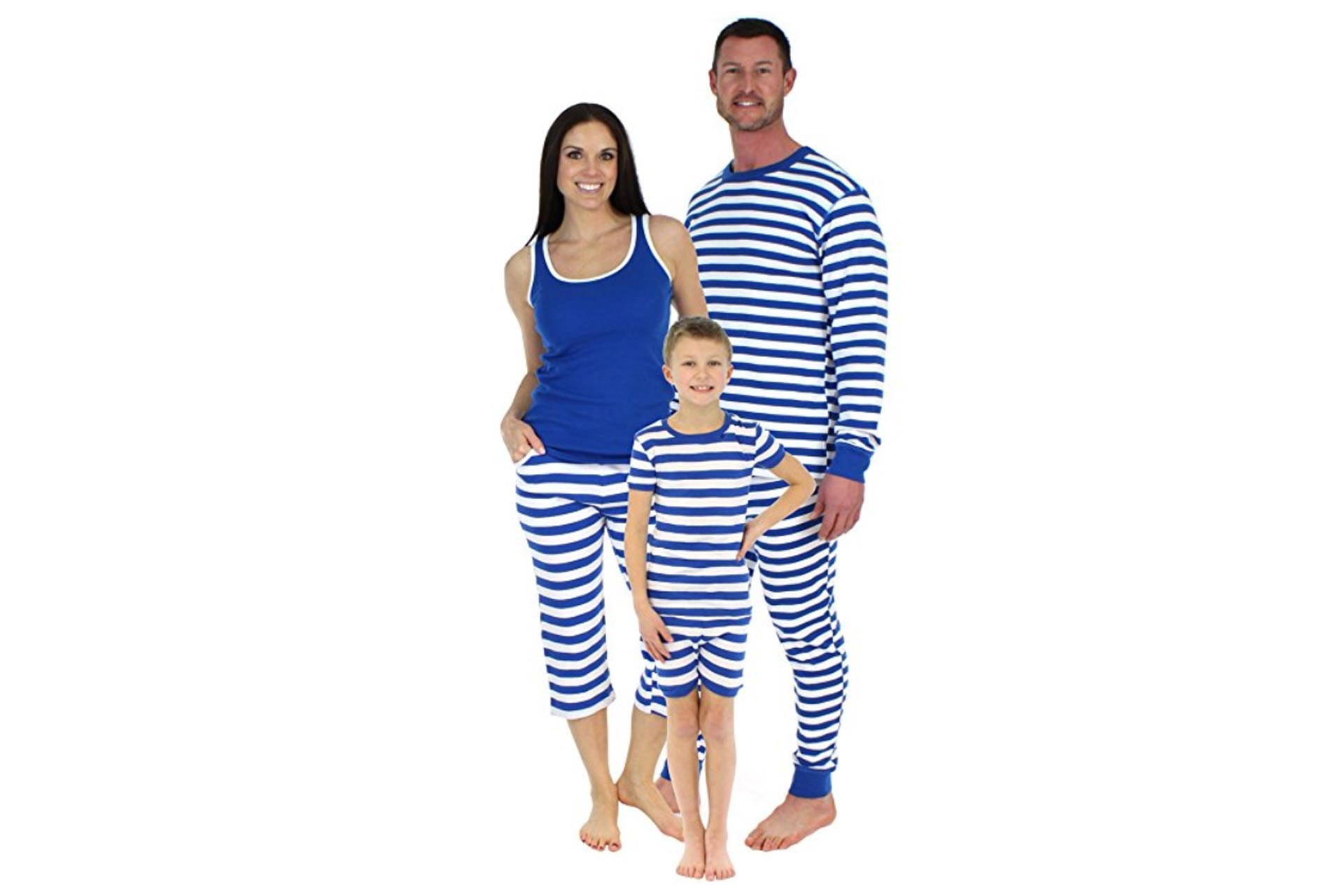 The Custom Family Vacation T-Shirt
If you want to cram even more "family togetherness" in your vacation wardrobe than the previous options allow, consider the ultimate fam-fashion experience: custom shirts! These tend to be really popular among Disney fans, with all manner of personalized Mickey and Minnie ears.
If your friends are like mine, chances are you've already got a "hook-up" with a Cricut machine and a little time on her hands who can whip up some custom shirts for you.
Otherwise, check Etsy, Zazzle or CustomInk to design your vacation shirts — which you can personalize with names, dates, destinations and more.
And why stop there, when you can outfit your crew in matching PJs, swimwear — or even entire outfits. I can just see the fathers out there mouthing their SOSes. Don't worry — there's a T-shirt for you, Dad.
Buy It Now on Amazon
Family Vacation Critic is a participant in the Amazon Services LLC Associates Program, an affiliate advertising program designed to provide a means for sites to earn advertising fees by advertising and linking to Amazon.com.
More From Family Vacation Critic:
11 Swimsuit Cover-Ups You Need in Your Closet Right Now
The Ultimate Beach Bag: Best Beach Bags for Moms and Families
Our team of parents and travel experts chooses each product and service we recommend. Anything you purchase through links on our site may earn us a commission.