Overview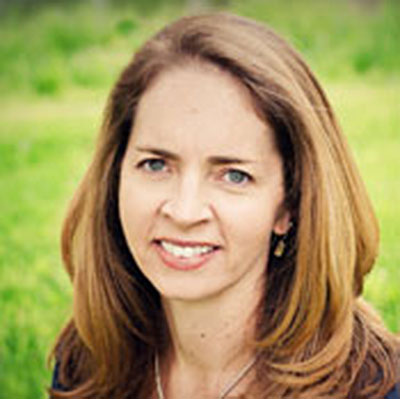 by Kara Williams
The tagline for The Broadmoor in Colorado Springs is, "If you've been here, you know." Indeed, once you've enjoyed a family vacation at The Broadmoor, you'll completely understand why guests return year after year to this historic resort to enjoy its unparalleled customer service, luxurious accommodations, fine dining and outdoor activities on the 3,000-acre property. The beautifully manicured grounds, pretty lake, rolling green golf courses and surrounding mountains exude serenity, romance and relaxation.
The Broadmoor has welcomed discerning visitors to Colorado since it opened in 1918 with three buildings, 350 rooms and a golf course. Vestiges of its storied past still exist in the rose-colored majestic main building, with its gorgeous marble floors, elegantly carved staircases, sparkling chandeliers and intricate mosaics. The resort has expanded over the decades, and it now has a total of 593 hotel rooms, 107 suites and 44 cottage bedrooms, as well as 54 holes of championship golf, six tennis courts, 18 restaurants and 25 retail shops. Yes, this property is huge, and a full weekend stay (at least) is necessary to truly enjoy all of its amenities and services, which also include an incredible spa and the seasonal Bee Bunch children's program.
While The Broadmoor pays homage to its colorful history with displays of entertaining memorabilia throughout the resort, it absolutely keeps with the times. Eco-friendly initiatives are vast here; they include hiring a recycling manager, converting light fixtures to fluorescents and LEDs, re-using grey water to irrigate golf courses and installing low-flow toilets in guest rooms. Guest rooms have flat-screen TV's and wireless Internet. In 2010 all of the rooms in the West Tower received new carpet, curtains and bedding. But no matter which room type you book at the Broadmoor, you'll enjoy lovely touches in the rooms, like vaulted ceilings, chocolate at turndown service and super-plush towels. Quality service, beautiful buildings and thoughtful amenities are norm at this grand property that is the longest-running consecutive winner of both the AAA Five-Diamond and Forbes Travel Guide Five-Star awards.
The Resort completed a two-year, $60-million renovation in 2013, with Broadmoor West receiving an expansion and renovation to its rooms, as well as a new Activity Center that features bowling lanes, pool tables, board games and dining for families.
Our Editor Loves
On-site movie theatre showing family-friendly, first-run flicks
Excellent Bee Bunch children's program offered seasonally
Waterslides at outdoor lakeside pool, plus indoor pool open year-round
Family Interests
Bicycling
Golf
Hiking
Horse Back Riding
Museum/Cultural
Family Amenities
Babysitting
Children Programs
Connecting Rooms
Cribs
DVD
Family Room 5+
Kids' Pool
Kids' Theme Meals
Laundry
Onsite Dining
Pool
Refrigerator
Room Information
Find the Best Price for Your Stay
Rooms at The Broadmoor are found in the Main Complex (including the original historic buildings) and the newer West Complex (across from Cheyenne Lake). Double-bedded accommodations that are especially spacious for families include the West Intermediate Rooms that are 450 square feet. You can request a crib at no extra charge; rollaway beds are $15 per night.
For a little extra room to spread out, book one of the 107 suites. There are many different types of suites at The Broadmoor, but you might consider the West Tower Suites, with a double-bedded room and separate parlor area, or the Lakeside Patio Suites, with great views of the lake and a nice outdoor sitting area.
The Cottages are an excellent, albeit most expensive, choice for families; these are ideal if you're traveling with multiple generations or extended family. The cottages that range from one to eight bedrooms along the East golf course are relatively new, debuting in May 2009. They are absolutely lovely, with high-beamed ceilings, wood-accented chandeliers and wood floors. Handcrafted area rugs complement natural stone fireplaces, and custom stone and ceramic baths feature five-fixture baths and heated floors. Large patios invite rest and relaxation in an utterly charming environment.
Rooms, suites and cottages have DVD players (borrow from the concierge), flat-screen televisions, iPod docking stations and eco-friendly bath products by Molton Brown of London.
Reviews
Great location.
by K2719CQalexas
I love this hotel. There are a lot of fun amenities at this hotel. This hotel has a shuttle that takes you around the hotel and to the admen ties. They have a great bowling alley and movie theater at the hotel. The beds are very comfortable. I love the heated floors in the room. This hotel is very pretty for Christmas they have pretty Christmas lights and Christmas shows.
Right Up Against the Mountain
by Mark R
This is a very nice estate with a large pond in the middle of it. The rooms are a little dated, but very nice and comfortable. The food at the restaurants is very good. However, I feel that the Michelin Star Penrose Room is highly overrated.
Family Activities
Kids' Club
The Broadmoor's peak season is summer, so it attracts families aplenty while school is out of session. From Memorial Day to Labor Day, as well as weeks and weekends during certain holiday periods, such as Christmas and Easter, kids ages 3 to 12 can attend the Bee Bunch children's program for $80 from 9 a.m. to 4 p.m., or the evening program for $70 from 6 p.m. to 10 p.m. (meals are served during these programs). Half days are also available for $40; lunch is an additional $15. Camp counselors plan activities in a colorful room filled with games and arts and crafts, as well as outdoors around the property. Children must be fully potty trained to attend Bee Bunch; the staffing ratio is one counselor to five children.
Pools
The Lakeside Pool complex is the place for families to be in the summer months. Guests are greeted at the entrance, given plush beach towels and shown to available chaise lounges under big umbrellas. The zero-entry pool is great for young children; depths reach 5 feet. Two water slides -- one is steeper and faster than the other -- are found at an adjacent pool that is 3 feet 6 inches deep. A baby pool is about a foot deep, and hot tubs are found here, too. Rent a private cabana for $165 daily; go big with the "grand cabana," which has TV and wi-fi, for $325.
If the weather is inclement or if you want to get away from summer crowds, check out the indoor pool, underneath a glass atrium and in the same building as the spa and fitness center. Depths here range from 3 to 8 feet. Just outside is a spacious hot tub and heated lap pool.
On the Grounds
Kids can let off steam at the jungle gym near the Lakeside Pool, or simply by walking the many paths on the expansive property. On-site activities for children (for an additional fee) include tennis and golf lessons. The whole family will enjoy complimentary G- and PG-rated movies at the historic theatre in the main building. It's fun to browse the kids' toy and gift section at The Boutique or kids' books at The Library.
Area Attractions
Colorado Springs is filled with family-friendly attractions, but the closest must-do with your animal loving children is the Cheyenne Mountain Zoo, just a five-minute drive away. With 550 animal species on 146 acres, this zoo doesn't feel overwhelming; still there's so much to see and do here. Lots of keeper talks and animal demonstrations are scheduled throughout the day; kids love hand-feeding giraffes. Also, hop on a carousel or the Mountaineer Sky Ride chair-lift for impressive views of the Broadmoor and Colorado Springs below.
Family Dining
Children are welcomed at all nine sit-down restaurants at The Broadmoor. (Though, I personally wouldn't take a young child -- or any child, for that matter -- to the ultra-upscale and sophisticated Penrose Room.) High chairs, children's menus and coloring sheets with crayons are available at all of the restaurants, as well as the modern (and excellent) Summit restaurant.
Lake Terrace Dining Room
For breakfast, I recommend the Lake Terrace Dining Room, with a sumptuous buffet option for all, as well as a "youth menu" for children age 10 and under. The kids' menu in the morning features mini-waffles, junior omelets and chocolate-chip pancakes. Charles Court also has an excellent, varied breakfast menu -- again, with one especially for children -- and it's a delight to sit on the open-air patio.
Golf Course Dining Room
For lunch or dinner, consider the family-oriented Golf Course Dining Room, with its casual atmosphere and great patio seating. At lunch, find sandwiches, salads and pizzas; dinner entrees may include Rocky Mountain red trout, rib-eye or pork medallions. The kids' menu includes chicken tenders, cheeseburger, pizza or spaghetti. My children are still talking about one of "the best desserts we ever had": the "Out of Bounds" sundae, with chewy brownie, three scoops of ice cream, Oreo topping, hot fudge and whipped cream. (Yep, it was pretty great.)
Tavern Restaurant
Finally, the Tavern has been serving savory steaks and seafood to The Broadmoor's guests since 1938. Sit with your kiddos in the main dining area, where there's live music and dancing Thursday through Sunday nights, or in the glass-enclosed atrium, filled with lush foliage. The children's menu includes a petit steak -- much appreciated by my 'tween daughter who likes red meat as much as her daddy!
Planning & Tips
All About the Extras
Bee Bunch children's camp programming can be arranged any time of year with a minimum of three children and a week's notice. The concierge can arrange private babysitting; you are matched with local sitters (not employees of The Broadmoor) and you pay the caregiver directly (suggested $12 per hour).
Even young girls can enjoy special treatments at the Spa at the Broadmoor, such as a mani/pedi combo, which includes a milkshake, or a "princess up-do" at the hair salon.
If you visit during holiday weekends, such as Memorial Day, Independence Day and Labor Day, or weekends between Thanksgiving and New Year's, programming for families is especially plentiful. For example, at Fourth of July, families might play bingo, make jewelry or compete in paddle-boat races or a Wii tournament together. Christmas brings special seasonal storytime and cookie decorating. Also in December: "A Classic Broadmoor Christmas" holiday show for the whole family offers dinner, dancing, singing and live music from the Broadmoor Pops Band.
The Art of Smart Timing
The Broadmoor is open all year round, but it really sparkles between Thanksgiving Weekend and New Year's Day (literally, when the entire property is twinkling with white holiday lights) and in the summer, when the golf course, tennis courts and outdoor swimming pool are all open for business.
Summer in Colorado is absolutely gorgeous weather-wise: blue skies, low humidity and a general temperate climate make it ideal for playing in the outdoors. Autumn is also lovely, with the beautiful changing leaves in bright gold, blazing orange and rich red hues. If you're looking for fewer crowds and perhaps bit of a price break, consider visiting January through mid-March (before spring break visitors).
Getting There
Colorado Springs Airport is 15 minutes from The Broadmoor. The resort offers shuttle service from the airport for a fee: $35 round trip or $23 one way; children 15 and under ride for free with a paying adult. Denver International Airport is 90 minutes from The Broadmoor; no shuttle service is offered from Denver.
If you plan on staying at The Broadmoor for more than two nights, and you want to explore Colorado Springs' family-friendly attractions (there are many!), I recommend renting a car. Valet parking at The Broadmoor for hotel guests is $16/night. Ask the front desk staff, concierge or valet crew for a handy map detailing the locations and driving distances for surrounding attractions.
For Mom and Dad
If you are a spa enthusiast, do not miss the fabulous Spa at The Broadmoor. The 43,000-square-foot facility is Colorado's only Forbes Mobil Travel Guide rated Five-Star spa. Between the state-of-the-art fitness center, the elegant spa (with steam rooms, saunas and multiple relaxation lounges) and hair and nail salon, it's easy to while away an entire day here (the indoor pool, outdoor lap pool and hot tub are also nearby). Exotic treatments featuring the eco-friendly Uspa body products are especially divine.
If tennis is your game, you can reserve a court for $25 per hour in the summer months. Group drills and lessons are offered at scheduled times throughout the summer ($25 per person), or book a private class to up your game. Tee times on the three championship golf courses start at $200 in the summer months (cheaper in the shoulder seasons); private golf instruction is also available.
The fitness center features a wide array of cardio machines (ellipticals, bikes, treadmills); bring your own earbuds or borrow a set of headphones for the in-machine televisions. Free weights and strength-training equipment is also available. Fitness classes, such as yoga, spinning, sports conditioning and aqua aerobics, are held several times daily for a $20 fee; in the warm-weather months guided hikes and outdoor bike rides are offered for $40 each.
For the ultimate date night, put the kids in evening Bee Bunch camp and get dolled up for a sophisticated multi-course meal at the Penrose Room, the state's only Five-Star and Five-Diamond restaurant. The service here is impeccable; panoramic views of Cheyenne Mountain from the restaurant on top floor of The Broadmoor's South Tower are sublime. Choose from three- or four-course meals featuring classic fine-dining entrees, such as veal tenderloin, filet mignon or Colorado lamb chops; or go big with the Chef's Tasting Menu: seven courses served to the entire table. The ultimate is the Chef's Tasting Menu ($158 per person) paired with carefully selected wines by the uber-knowledgeable sommelier. Oh, and did I mention live music and a dance floor? This is one elegant dining experience you'll never forget.