Overview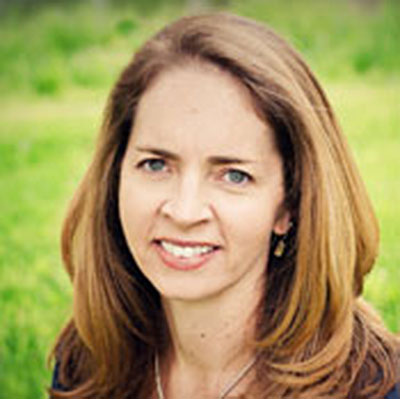 by Kara Williams
This upscale mountain retreat is the only luxury, full-service hotel in Snowmass, a world-renowned ski resort that is well known for its family-friendly slopes and services. Viceroy Snowmass, with its glamorous style and hip decor, 87-foot bar in the classy restaurant and 7,000-square-foot spa, doesn't necessarily scream "family," but attentive staff and multi-bedroom suites make the property inviting to even pint-sized guests.
The ski-in/ski-out Viceroy Snowmass — a sister property to other acclaimed Viceroy hotels in Santa Monica, Miami, Palm Springs and Anguilla — opened in 2009. It is in Snowmass' Base Village, literally a stone's throw from Assay Hill at the ski area that features varied terrain for both beginners and experts. Built to blend in with its mountain setting, the exterior of the eight-floor Viceroy Snowmass features subdued colors and natural stone. Its 173 "residences" range from studios to four bedrooms, and each are for individual sale (Viceroy Snowmass is officially a condominium hotel).
Our Editor Loves
Snowmass ski lift nearby
Kitchenette or full kitchen in every room
Heated, year-round outdoor pool
Family Interests
Bicycling
Golf
Hiking
Museum/Cultural
Skiing
Family Amenities
Babysitting
Children Programs
Cribs
DVD
Family Room 5+
Kitchenettes
Laundry
Onsite Dining
Pool
Refrigerator
Room Information
Find the Best Price for Your Stay
Viceroy Snowmass has 173 "residences," so called because each can be individually owned. They are exquisitely designed with sleek, modern furnishings, flat-screen TVs with DVD player, gas fireplaces and granite countertops. The majority (68) of the rooms are studios with one king bed -- cozy for a couple, but not recommended for families. For a family of four, book one of the 10 "one-bedroom/two bath with den" configurations, which have a nifty little "playroom" that can be outfitted with a kid-sized teepee upon request at check-in; kids can sleep on the living room's pull-out sofa, while parents bed down in the king bedroom. Otherwise, there are one-bedroom/one-bath (48 total), two-bedroom/two bath (36), three-bedroom/three bath (9) and massive four-bedroom/four-bath (2) configurations, as well. All have living areas with a pull-out sofa bed.
Studios have kitchenettes, but every other room type has a stocked kitchen (full refrigerator, dishwasher, microwave, oven, stove cook-top and all cooking utensils, dishes, flatware and glassware) with top-of-the-line appliances. All rooms except the studios have washer/dryers, too. One nice safety feature for families with young children: rooms feature induction cooktops, which mean they only heat the special pots and pans they are designed for (i.e. no little burnt fingers). More nice perks: the deluxe espresso machine with milk frother in each room, and daily maid service includes washing the dirty dishes in your kitchen.
All rooms have deep soaking tubs and the toilets save water with double-flush options. (The environmentally-friendly Viceroy Snowmass, has been designed to be eligible for LEED [Leadership in Energy and Environmental Design] Silver specifications.)
Be sure to let the Viceroy reservationist know the ages of your children, as in-room amenities should be delivered to your room before you arrive -- those might be kid-sized robes, board games or a stuffed animal for use during your stay. The resort also has a limited number of Xbox and Wii systems and games available on a first-come/first-served basis (again, if you let them know you've got video-game-loving kids, the staff may have one set up in your room before you arrive).
If you ask for a crib in the room (or you otherwise tell the staff you have a baby or toddler), you have access to the following items for complimentary use during your stay: bouncy chair, bottle warmer, Diaper Genie, child-friendly bath spout cover, electrical outlet covers, baby bath amenities and baby first aid kit.
Reviews
Business Trip
by ERIN B
Beautiful two bedrooms suites, nice layout and huge balcony. Everything you need, full size kitchen and very comfortable. Beautiful views!!! Champagne upon checking in was an excellent touch, exactly what was needed after a long drive. The lobby was beautiful and very welcoming.
Bookers Beware
by 561tiffanyj
The base rates change on the website. Originally, I thought this was a website issue or there was something I was missing, however, after emailing and calling Viceroy Snowmass several times and leaving messages for the reservation manager, no one will speak to me about it. Total scam and the service booking a stay hear definitely indicates the service at the actual hotel. Disgustingly rude and very scammy.
Family Activities
Pool
The Viceroy Snowmass has an outdoor, heated pool that ranges from 3.5 to 5 feet deep and is open year round. Two hot tubs, cabanas, a fire pit and adjacent cafe round out the offerings at the pool area that is almost directly underneath the Assay Hill ski lift. (Your kids will get a kick out of waving to skiers from one of the steamy hot tubs.)
Kids' Program and Ski
Viceroy Snowmass' kid-friendly programming is dubbed "Generation V," and offerings depend on when you visit. During peak times for visiting families, such as, but not limited to, Christmas week, spring break, Fourth of July, scheduled complimentary hotel activities just for kids might include karaoke mixers, scavenger hunts and movie nights.
Otherwise, to help keep kids entertained, Viceroy Snowmass taps into the awesome Treehouse Kids' Adventure Center at the base of the ski area's Fanny Hill, which is just two blocks away (with on-demand shuttle service for little legs too tired to walk the short distance). In the winter, the center serves as the hub of ski and snowboard learning, with lesson check-in, rentals and retail all under one roof. Western-themed play areas include a room dedicated to crawling and climbing, as well as interactive games and activities that teach kids about the area's ecology and mining history (via a small children's museum).
Children as young as two and a half can take ski lessons at Snowmass ski area (for a fee, of course) through the Treehouse Kids' Adventure Center; when they are not on the slopes, ski-school kids up to age six are having fun doing arts and crafts, playing with puppets or enjoying other age-appropriate activities in the themed playrooms. Babies from 8 weeks old, as well as toddlers and non-skiers up to age 4 are supervised by licensed caregivers.
In the summer, the Treehouse Kids' Adventure Center serves as the base for Camp Aspen/Snowmass, and guests of the Viceroy can enroll at a daily or weekly rate. Day camp is available for ages two to teens, with older kids experiencing adventures in the outdoors, from hiking and swimming to horseback riding and mountain biking.
However, the Treehouse Kids' Adventure Center also hosts many free apres-ski and evening activities for families, including family movie nights, campfire sing-alongs and Kids' Krafts. For more information on the Treehouse Kids' Adventure Center and seasonal offerings, visit TreeHouseKidsClub.com.
Winter and Summer Activities
Other family-friendly activities in Snowmass: dog-sledding, snowmobiling, cross-country skiing and snowshoeing in the winter, and golfing, biking, hiking, gondola rides and the weekly Snowmass Rodeo in the summer. The Viceroy Snowmass concierge has details on all the best local activities for kids, as well as seasonal special events.
Family Dining
Eight K (so named because the hotel sits at 8,000 feet in elevation) and Nest bar and cafe, both of which have food items that appeal to children and have high chairs on hand. Room service, with a kids' menu, is available 24 hours a day.
Eight K
Eight K serves breakfast, lunch and dinner in a sophisticated setting with unusual textured accents, such as a support column wrapped in strips of intricately stitched leather and birch-tree lattice walls. Plenty of walnut and mahogany coupled with minimalist style give the restaurant an Alpine-meets-Asian feel. Despite the sleek vibe, families are indeed welcomed here, with games and books on the shelves lining the adjacent lounge walls that can be used at the dining tables.
For more entertainment at the table, kids can write on placemats with washable markers and play with wax-sculpture sticks. A clever touch: the children's menu at Eight K is viewable through a retro View-Master toy (remember those?). Children's options here include wonderfully nutritious items, such as organic crunchy chicken strips, grilled salmon and pasta with meatballs or grilled chicken, while breakfast brings favorites such as silver dollar pancakes, cinnamon oatmeal and fruit skewers. All kids' beverages -- including "mocktails" made with fresh-squeezed juices -- come with plastic ice cubes that light up and flash with different colors.
Nest Bar and Cafe
The small cafe next to the pool -- and close to the chairlift -- is designed for quick, casual dining. Coffee shop items for sale here include homemade granola, bagel sandwiches, wraps, soups and salads. Parents can stop in for a latte in the morning (or an innovative cocktail or beer on tap in the afternoon), while children enjoy fruit smoothies.
Planning & Tips
All About the Extras
Every guest -- child and adult -- receives a stainless steel water bottle at check-in. It's so important to stay hydrated when vacationing at high altitude (8,000 feet), so Viceroy Snowmass has set up hydration stations throughout the property.
Babysitting
In-room babysitters are available; they may come from a list of area babysitting agencies or from the Treehouse Adventure Center. Hourly rates depend on the season and number of children.
Spa
Tweens and teens ages 12 and up are welcome to use steam rooms and plunge pools in either the men's or women's locker rooms at the on-site spa, but they must be accompanied by an adult. Services available to teenagers include manicures, pedicures and make-up application. Teens can also use the small fitness room outfitted with Technogym cardio-vascular and strength-training equipment (note the nifty equipment that helps stretch leg muscles -- key for skiers and snowboarders).
Resort Fee
The per night, per room resort fee includes Wi-Fi in the room (and lobby), daily newspaper delivery, in-room coffee, all day non-alcoholic drinks and treats in the lobby and airport shuttle service.
The Art of Smart Timing
Viceroy Snowmass welcomes guests year round, though peak season is definitely when the ski slopes are open: Thanksgiving through mid-April. You'll find bargain rates and fewer crowds early in the ski season, before Christmas, and late season, after spring break. Families pack the property during Christmas break and other school holidays, such as Martin Luther King Day Weekend, President's Day Weekend and spring break; there may be more people at Viceroy Snowmass during these times, but this is also when the special kids' program Generation V runs.
Summer is a glorious time to visit the Rocky Mountains, with its clear blue skies, dry climate and moderate temperatures. Room rates are a little lower in the summer months, but the best bargains are found in the "off seasons" of spring and fall -- "mid - April to mid-June and between Labor Day and the day before Thanksgiving (which is the day before the ski lifts open). Snowstorms are not unusual in the spring and fall, so pack accordingly!
Getting There
Aspen/Pitkin County Airport is just five miles from the Viceroy Snowmass. Other airport options include Vail-Eagle Airport (EGE), about 90 minutes from Snowmass or Denver International Airport (DEN), about four hours away. Colorado Mountain Express and Grayline Aspen offer transportation from both of these airports.
Getting Around
Year-round complimentary shuttle service is available to and from the Aspen/Pitkin County Airport and the hotel. Colorado Mountain Express and Grayline Aspen offer transportation from the other airports.
For Mom and Dad
For any kids-free time, consider booking a couples' massage at the elegant onsite spa or relaxing over cocktails at the property's Eight K bar (which is an incredible 87 feet long). Of course, all of the acclaimed shopping, dining, nightlife and cultural options in Aspen are only a 20-minute bus ride away.