You've taken an amazing trip, and you want that vacation feeling to last forever. Luckily, there are lots of ways the whole family can preserve your travel memories. And when you see them around the house, they'll help get you excited for your next getaway.
1. 50 States USA Photo Map
Finally show off some of those photos you've taken during your travels with the help of the 50 States USA Photo Map from Thunder Bunny Labs. Use the company's free online Map Maker tool to size photos to fit into the shape of states you've visited. You can choose from different options for the map border and frame to best match your home's style. Then hang it somewhere prominent for a fun reminder of everywhere you've been—and to inspire future visits to states you haven't checked off yet.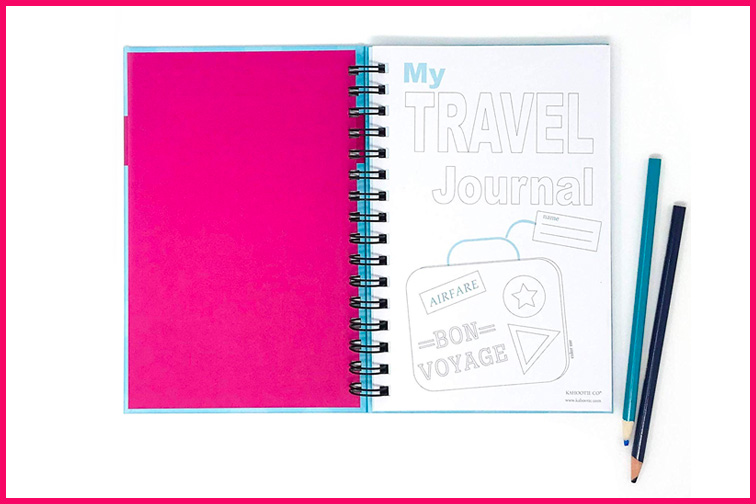 2. Travel Journal for Kids
Let the little ones document their adventures in their own way with the Travel Journal for Kids from Kahootie Co. Designed by a mom who travels with her own family, it includes kid-centric writing prompts for journaling about 60 different travel days (like the best thing you ate and something that made you laugh), plus space for doodling and drawing. Its compact size makes it easy to slip into a backpack or suitcase. And it's something the whole family can look through together to remember a trip from a more pint-sized perspective.
3. Miss Wood Cork Map
There's a reason why push pin maps are a classic travel tracker. This Cork World Travel Map Kit from Miss Wood comes in two size options to best fit your space. The kit comes with standard push pins, plus world flag pins and sticker sets for ultimate customization. And the extra corkboard space around the map allows you to add photos, ticket stubs, and other mementos from memorable stops during your travels.
4. DIY Personalized Magnet Kit
A lot of people collect refrigerator magnets from their travels. But you can make your own with this crafty DIY Personalized Magnet Kit from Bullseye Office. Imagine inserting your favorite travel photos into the fillable magnets to create truly unique-to-you souvenirs from your favorite trips. Use them to hang up school calendars or sports schedules for a moment of vacation bliss amidst the hectic pace of everyday life.
5. Scratch Off USA Map
The kids will have lots of fun revealing the states they've visited on this Scratch Off USA Map from Bright Standards. They can also track major landmarks they've seen—from Walt Disney World to Yosemite National Park—and note adventures like whitewater rafting and parasailing. Included stickers allow for even more personalization, and there's also a journal for recording further memories.
6. Compass Longitude & Latitude Sign
Was there a city or town that totally stole your heart on vacation? Commemorate the love with a Compass Longitude & Latitude Sign from L.L. Bean. Available in four different colors, the nautically inspired wall art can feature your favorite city and state, plus its coordinates. Every time you look at it, you'll be taken away (at least in spirit) to a much-loved travel spot.
7. Flytographer
Sure, iPhone photos are great. But for a truly special souvenir from a treasured trip, turn to Flytographer. The service connects travelers with local photographers in more than 300 destinations for a custom photo shoot. So you can come home from a trip with professionally shot photos of the whole family on the beaches of Maui, on the streets of London, or amid the mountains in Colorado, which will look great on everything from a gallery wall to your annual holiday card.
Related: 10 Ways to Take Better Vacation Photos

8. I Love My State Ornaments
Collecting holiday ornaments when traveling is a popular way to remember trips past. If you forgot or didn't have time to look for one during your last vacation, I Love My State offers ornaments highlighting landmark sights in both U.S. states and major U.S. cities. When you see the ornaments hanging on your tree, you'll easily recall the great time the family had exploring a new city or crossing another state off your travel bucket list.
9. Homesick Candles
Smells are powerful ways to evoke memories. So if you never want to forget a fabulous vacation, Homesick's line of scented candles can help. Available in fragrances inspired by U.S. states, well-known cities, and several foreign countries, the candles can make your whole house smell like a favorite destination. Light one to recall the coconutty cocktails mom and dad loved in Hawaii or all that maple syrup the kids consumed in Vermont.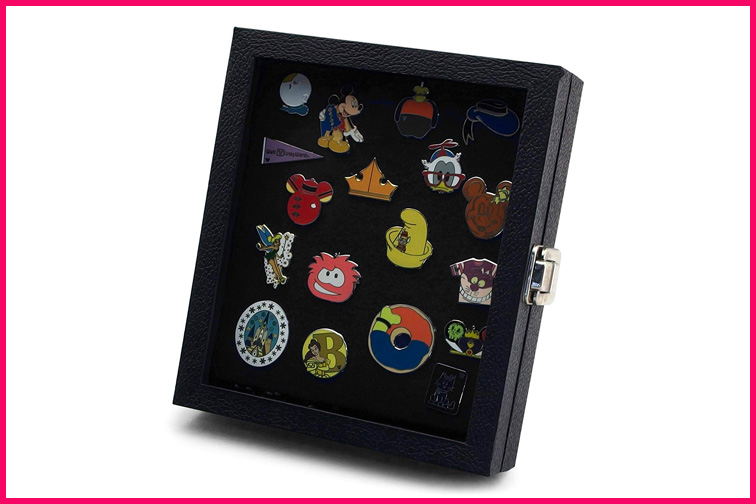 10. Hobbymaster Pin Collector's Display Case
Your kids got seriously into pin trading during a family trip to Walt Disney World or Disneyland. And now you've got a bunch of pins you don't know what to do with. Instead of tucking them into a drawer, the kids can show off their favorites in Hobbymaster's Pin Collector's Display Case. Hang it in their bedroom for a reminder of a good time had (and parental money spent) at the Happiest Place on Earth.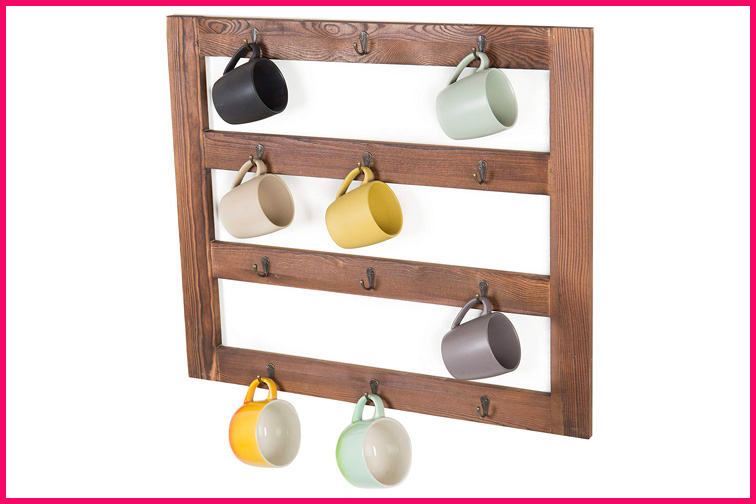 11. Wall-Mounted Hanging Rack from MyGift
Whether your hot drink of choice is coffee, tea, or cocoa, a destination-related mug can be a fun souvenir from your travels. Then turn your collection into a display with the help of a Wall-Mounted Hanging Rack from MyGift. Your mugs will do triple duty as wall art, vacation reminders, and, of course, beverage holders.
Related: Best Travel-Inspired Subscription Boxes for Families
Beth Luberecki is a Florida-based freelance writer who writes about travel, business, and lifestyle topics for a variety of publications and websites. She enjoys exploring destinations close to home and farther afield with her husband and tween-age daughter. Visit her website at bethluberecki.com or find her on Instagram at @bethluberecki.
Our team of parents and travel experts chooses each product and service we recommend. Anything you purchase through links on our site may earn us a commission.