When it comes to planning a fun family vacation, the destination is key. From warm, tropical locales to historical sightseeing adventures, cruises are offering the world with sails to destinations around the globe. The most popular and family-friendly cruising destinations include Alaska, Bermuda, Canada, the Caribbean, Europe, Hawaii, Mexico and New England. Read more about these destinations to find which one will be the most enjoyable for your next family vacation.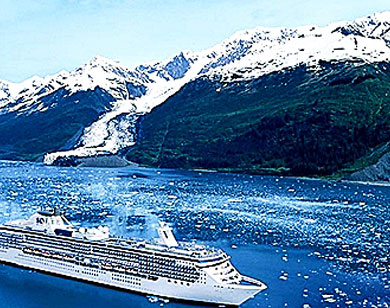 Alaska
Of all the cruise itineraries, Alaska beats them all. More than 700,000 cruisers hop aboard these vessels for rides along the Inside Passage or Gulf of Alaska. Expect to get glacial views, as well as stops in Ketchikan, Juneau and Skagway. Due to weather, cruises are popular …
Bermuda
For East Coast cruisers, Bermuda is a popular destination, with ideal weather for spring, summer and fall travel. Blue skies, pink sands and pastel cottages offer a beach atmosphere that often appeals to everyone in the family. Bermuda also has an air of classic conventionality similar to …
Canada & New England
Forget New England by land these days it's all about seeing it by sea. Newport, R.I., Boston, Bal Harbor, Maine, can be visited, while the rocky and shoring coastlines of the New England states provide gorgeous views. Continue on up into Canada for visits to Halifax, New Brunswick and …
Caribbean & Mexico
Caribbean and Mexico cruises offer a nice mix of cultural sites, snorkeling and kid-friendly excursions. Visit Mayan ruins, get up-close to native marine life or simply lounge on some of the most gorgeous beaches in the world. Get ready to choose from a large variety of ports from Acapulco …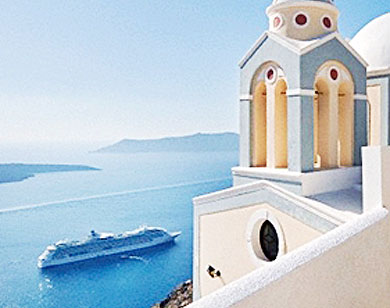 Europe
A variety of European cruises can help families see many sides of Europe in a short period of time. A cruise to Italy, for example, can provide stops in Portofino, Sicily and Venice. A Mediterranean cruise can stop in Spain, Morocco, France, Italy, and Monaco. Greece and Turkey …
Hawaii
With so many islands to choose from on a visit to Hawaii, hopping aboard a cruise that stops in multiple islands is a great way to see more of the state. Favorite stops may include Maui, Oahu and Kauai, and, of course, the Big Island. Voyages from the West Coast also stop …
Our team of parents and travel experts chooses each product and service we recommend. Anything you purchase through links on our site may earn us a commission.