Overview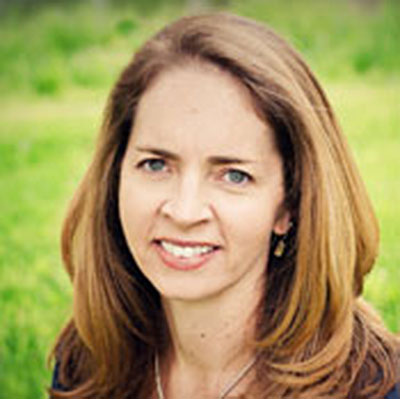 by Kara Williams
The Four Seasons Resort Lana'i (formerly the Four Seasons Resort Lana'i at Manele Bay) is on the sunny south side of this small Hawaiian island that is home to only 3,200 people — and no traffic lights! The elegant resort has a tropical feel, plus Asian antiques, oil paintings and other accents found throughout the lobby and public spaces. Beautifully themed gardens are filled with exotic plants, koi ponds and waterfalls.
The 213 rooms here are in buildings arranged in a U shape, so the majority of the rooms have partial or full views of the Pacific Ocean and Hulopoe Bay. Plenty of grassy areas give young guests the ability to run (or toddle) around safely. The white sandy beach at Hulopoe Bay is just a short walk away along a downhill, dirt path. Keep your eyes peeled for frolicking dolphins, as well as whales in the winter months.
Long before a luxury hotel was built on Lana'i's southern coast, native peoples settled here. Stone remains of their homes, temples and agricultural terraces are still on the property, and labeled as such. If you take a walk along Fisherman Trail to the archaeological preserve, you'll walk where Kapiha'a villagers did 800 years ago. This ultra-modern resort does an excellent job of honoring the Lana'i heritage.
The Four Seasons Resort Lana'i is actually one of two Four Seasons properties on the island; the other is inland at 1,700 feet in elevation, the Four Seasons Resort Lana'i, The Lodge at Koele.
Our Editor Loves
Complimentary snorkeling
Kids' Club
Generous welcome amenities for children
Family Interests
Beach
Bicycling
Golf
Hiking
Horse Back Riding
Museum/Cultural
Sailing
Water Sports
Family Amenities
Babysitting
Children Programs
Connecting Rooms
Cribs
DVD
Free Wi-Fi
Game Room
Kids' Theme Meals
Kitchenettes
Onsite Dining
Pool
Room Information
Find the Best Price for Your Stay
The 213 rooms at Four Seasons Resort Lana'i are arranged in U-shaped complex of buildings on the property, so many have ocean views. The best rooms for families are on ground level, where the terrace opens up onto a grassy area, for kids to play on. You can make that request when you book your stay. If you are staying with more than two children, you'll need to book adjoining rooms. This shouldn't be a problem, as 70 percent of the rooms at the resort have interior connecting doors.
Guestrooms
Standard guestrooms with two double beds are a spacious 576 feet and can accommodate a family of four. Rollaway beds, toddler beds or cribs are complimentary and available on request.
Suites
There are some spacious one-bedroom suites here, but they have king beds, so the kids would have to sleep on a sofa bed or rollaway bed.
Be sure to note the ages of your children when you make a reservation. If you like, a complimentary high chair, baby monitor, bottle warmer, toddler bed, crib, stroller (including a jogging stroller!) or baby bath products can be waiting for you in your room. You can also ask for complimentary safety items, such as electrical plug covers and cushioned bumpers, to childproof your room.
Children are welcomed with age-appropriate amenities, typically cookies and milk, little beach toys (plastic pail and digging tools), and sponges in alphabet shapes. Staff will spell out your child's name with the sponges in the tub (Cute!).
Reviews
Excellent small hotel
by Veroniek V
Wonderful hotel, small and nice. Beautiful build with gardens within the place.
Very friendly and polite staff, at the reception, by the pool or restaurants, everybody is very kind and very polite.
High quality hotel on a beautiful island. Very well organized department for activities with excellent service.
Poor Service in Paradise
by Marilyn S
Ferried over to spend the night,and tour the island by rented jeep. Return trip after 5 years. Just so happened it was World Series last game day, and we were eager to go to the pool bar and watch the game and have some drinks and maybe a light lunch...Nothing open except the small bar early afternoon. Bar was empty when we arrived..only seats about 10 or 12 at best. NO TV..What?...so we ordered drinks from Patrick,and was shoved a small ramekin of bar nuts(size of a custard cup??...really)and soon the bar began to fill,all looking for the TV and curious of the scores.So I turned on my cell phone and kept everyone up to date. Patrick had the personality of a rock,was business only and I wondered if this was because he was trained this way,or he was just dull. My husband and I polished off the handful of bar nuts and the empty bowl sat there empty till we left(small thing,but not good for ambiance) We slid empty glasses to alert him we wanted more, and he complied....SO SAD....spend over 1000 bucks a night and have to ask for service...but he was sure quick with the bill for over 100 bucks...We won't be back.But I will say that dinner at the Lanai Hotel in the little city was fabulous,and the drinks spot on,and the server happy to converse and share laughter, and her tip showed our happiness dining away from the stuffy,uppity Four Seasons....Maybe Larry Ellison should stop by and order a drink and just sit back and watch the show.....and then go down to your Hotel Lanai and see the real aloha feeling. (FOUND OUT YOU OWN THE BOTH)...Maybe he should have his bartenders and Patrick go train there for a while....and please do not come back and tell me that everyone sometimes has a bad day....For what you charge,your staff should leave their bad days at home.....but we did have fun talking to the people at the bar and watching the game on my phone.....check out the rates on the Lanai Hotel before you book the Four Seasons for money well spent and a great Ohana feeling...Say hi to Sarah for us...
Family Activities
Kids' Program
The Kids for All Seasons program at the Four Seasons Resort Lana'i is completely complimentary for guests ages 5 to 12. This program offers a full range of organized indoor and outdoor activities from 9 a.m. to 5 p.m. daily; no reservations are required, and kids can drop in for an hour or spend the entire day with friendly childcare staff.
Home base for the program is a colorful room filled with toys, games, puzzles, arts, crafts, computers and a television (for afternoon movie time). A schedule of hourly events change daily; children might catch geckos, walk to the koi fish ponds, play tennis, sculpt sand, make leis, learn about petroglyphs or build their own erupting volcano. Many of the planned activities share the Spirit of Aloha, teaching children about the history, culture and natural beauty of Hawaii.
If children are in the program through the noon lunch hour, you can order them a meal off a generous menu, with items like macaroni and cheese, penne pasta, grilled chicken breast, turkey sandwich and alphabet soup. Parents are welcome to bring kids under age 5 to play in the kids' center; they just need to accompany their babies, toddlers and preschoolers at all times. A wide variety of playthings are available; you can even borrow toys as well as baby gear, like a bouncer or swing for use in your room.
Pool
Families flock to the pretty oceanfront pool, open 24 hours a day. It's not huge, but spacious enough to cool off in the hot Hawaiian afternoon sun. Pool depths range from three to four feet. There is no children's pool, but wide steps and ledges allow small children to stand up and splash. Two hot tubs flank the pool. The service here is excellent -- staff comes around offering cool washcloths, ice water, Evian spritzes and sunglasses cleaning. There are always lots of fresh towels available, and plenty of seating; citrus and pineapple water is self-serve near a bookcase filled with paperback books to borrow.
Beach
Hulopoe Bay is a protected marine preserve, where playful spinner dolphins are often seen jumping and splashing. There is also a beautiful stretch of white-sand beach here, where Four Seasons staff will set your family up with towels, lounge chairs, umbrellas and small tables. Snorkeling equipment is complimentary, and some gear is sized for children. The bay is teeming with marine life, especially toward the rocky area away from the resort and near the tide pools. Note, however, that if staff spots dolphins in the water, they won't lend equipment, for fear of disturbing the animals in their natural environment. Sand toys are also available.
On the Grounds
The luau grounds en route to the beach are often empty -- and this big open area is a great place for little ones to run off steam. If you've packed a baseball and glove, or other outdoor play toys, this is the place to use them.
For more family fun, consider a game of tennis on one of three outdoor, premium cushion courts; your teen might like to swing some clubs on the beautiful Jack Nicklaus designed golf course, The Challenge at Manele. (Fees apply for both golf and tennis.)
Hiking
School-age children can likely handle the on-property hikes to Sweetheart Rock and along Fisherman's Trail to Kaluaoko'i Trail (the latter is a bit more strenuous, but still moderate). See the detailed "Jogging & Hiking Routes" map in your room, or ask the concierge for a copy, if you don't find it in the information folder.
Family Dining
At each restaurant at Four Seasons Resort Lana'i, the Keiki (children's) Menu is available, with offerings such as cheese pizza, grilled Hawaiian snapper, macaroni and cheese, hot dog, hamburgers, chicken tenders and banana, peanut butter and jelly sandwich. Fruit cocktail, Hawaiian greens and alphabet soup are fun starters; desserts contain ice cream, sorbet or a chocolate chip cookie. High chairs, crayons and coloring pages are available at all restaurants. Kids under age 2 eat for free at the restaurants, as well (but not room service).
NOBU LANAI
This cliffside restaurant features Japanese cuisine and sushi for dinner every day from 6 to 9 p.m.
Malibu Farm
This poolside restaurant features lunch, cocktails and Pupus or a Pu pu platter as some may know it as. Malibu Farm is open from 11 a.m. to 7 p.m.
One Forty
This steakhouse and Hawaiian seafood restaurant offers breakfast and dinner. Breakfast is available from 6:30 to 11 a.m. and dinner is available from 6 to 9 p.m.
The Sports Bar & Grill
This resort casual spot is located in the lobby and offers menu items like burgers, pizza, lobster roll and salads. The Sports Bar & Grill is open every day from 11 a.m. to 10:30 p.m.
Views
After a day on the golf course, dine at this cliff side restaurant for lunch. Views is open from 11 a.m to 6 p.m.
Planning & Tips
All About the Extras
From the moment you're offered a lei and a cold towel on arrival, families are truly welcomed at the Four Seasons Resort Lana'i. Kids feel extra special with sweet treats, stuffed animals and kid-sized robes waiting for them in their rooms (don't forget to tell reservations the ages of your children).
Parents can use many different pieces of baby gear -- from cribs and bottle warmers to bouncers and strollers -- on a complimentary basis. Other thoughtful amenities and services: a beach tote for you to use during your stay (one less thing to pack); early morning coffee and tea service in the lobby (if you don't want to make it in your room); live entertainment in the evening; and arts and crafts vendors in the lobby daily.
Wi-Fi
Complimentary Wi-Fi access is available to guests throughout the resort.
Fitness Center
The ocean-view fitness center has state-of-the-art cardio equipment, free weights and weight machines. Complimentary daily fitness classes, such as Pilates, yoga, spinning and water aerobics are also offered.
Babysitting
Babysitters are resort employees. There is a three-hour minimum and a per hour fee.
The Art of Smart Timing
The Four Seasons Resort Lana'i is busiest December through March; if you're looking for deals on accommodations, consider visiting in the summer or fall. Weather-wise, the temperatures on Lana'i are lovely year-round. Daily highs average about 70 to 85 degrees, depending on where you are on the island. Temperatures on the sunny south side of the island -- home to the Four Seasons Resort Lana'i -- are typically 10 to 12 degrees hotter than inland Lana'i City, where the Four Seasons Lodge at Koele is located.
Getting There
To get to Lana'i from the mainland, you'll want to fly first to Honolulu International Airport (HNL), carriers such as Island Air or Hawaiian Airlines have service to Lana'i Airport (LNY). Note that direct flights are only available from Honolulu.
If you're already in or near Lahaina Harbor in Maui, check out the multiple daily ferry crossings to Lana'i's Manele Harbor via Expeditions ferry. Kids love the boat ride that takes a little over an hour. From December through March, you might spot whales! Also consider a day trip to Maui via the ferry during your Lana'i vacation.
Getting Around
From the airport and the harbor on Lana'i there are shuttles that will take you to the Four Seasons Resort Lana'i. These shuttles, which arrive and depart at each stop every half hour, are quite reliable, running like clockwork. The hotel will bill you for shuttle service at the end of your stay.
For Mom and Dad
Spa
By all means, if you like to be pampered, book a decadent treatment at The Spa. In particular, consider a couples massage.
Golf
Another option for a daytime date (while the kiddos are at the kids' camp) is a round of golf on The Challenge at Manele, the famed oceanside golf course designed by Jack Nicklaus. Afterward, have lunch at the Manele Clubhouse.